got photobucket?!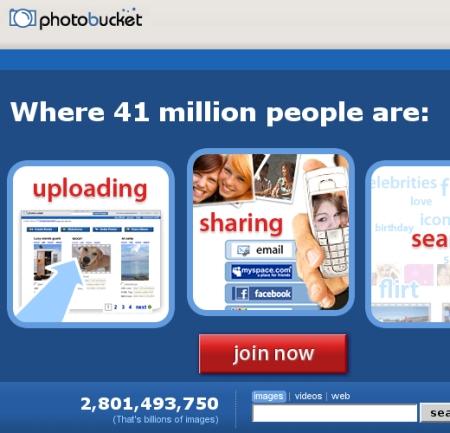 United States
August 1, 2007 12:38am CST
I just discoverd photobucket not too longer ago and it seems to me that the internet is just growing super fast! u can do almost anything online~ I use photobucket to upload pictures and use the the picture codes on other websites. do you have a photobucket (or something similar)? and what do you use it for?
3 responses


• Philippines
1 Aug 07
hehe... ;) i also use it to store my photos at web so that ill have the permanent copy always... or if i need those photos.. i can have it even if i dont have a usb or anything... i just nee internet connections to have those..lol.. hopefuly you'll use photobucket on more useful ways.. ciao

• Philippines
1 Aug 07
seems interesting. TY for th info.i'l surely visit the site

• United States
10 Aug 07
I just signed up on photobucket too because I just got my own "myspace". And I'm trying to learn how to put photos/graphics on myspace, but it's really frustrating trying to get it to work the way I want it to. I'm getting there, but its a big learning curve for me. I really don't have time to just go look for photos and I really haven't thought of anything specific I want so I feel like a kid in a candy store, don't know where to do first.