Are you using only eco-friendly products?

United States
August 2, 2007 12:05am CST
I try to use eco friendly products as much as possible. Lately I have heard about eco-friendly home products including carpet and furniture. If eco friendly products cost the same or less, would you switch for eco friendly only? Do you have any of eco friendly products in your house? Would you like to build eco friendly home?
9 responses


• United States
2 Aug 07
Eco friendly are natural and biodegradable...like eco plastic (compostable)cups made from corn, utensils made from potato starch...

• Canada
20 Dec 07
I try really hard to use eco friendly products. However, my mom buys most household things so I don't really have a say. I like to use VIP dish soap and VIP laundry detergent. We buy recycled napkins. I drive a car that has really low emissions. We have those light bulbs that use low energy.

• Canada
15 Oct 07
I would buy them if they worked the same or better, and if they were cheaper. It is no use buying an eco friendly laundry soap if you have to put more in your machine, or an eco friendly cleaner if you really have to use elbow grease to get the stain out whereas with the other kind, it was just a squirt, let stand, and wipe. I do not have enough money to buy an eco friendly home and it gets cold here and I cannot see having the whole house closed up, but I would love to move somewhere where the house can be eco friendly and I can still see the outside.

• United States
17 Oct 07
I am always able to find cheaper products or I made my own. I agree that most products are too expensive.

• United States
10 Aug 07
I do not think that I have heard of those products before, but I will check them out sometimes. Thanks for the information.

• United States
10 Aug 07
you always have a choice to safe your planet and buy eco friendly products....

• United States
2 Nov 07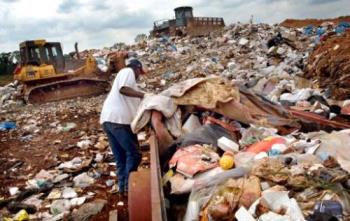 Yes, I am trying as hard as I can to get back to what I started doing over 40 years ago when the hippie spirit and flame burned brightly within. Although I live in a rented part of a Victorian home on the main residential and historical street in my town, I was able to convince the homeowner to allow me to make a compost pile this summer. Getting her to use it (she lives in the bulk of the home) properly has been a problem but we are working through it. I will not mention the name of the product that I sell but I work for a company that has been around for over 60 years (a product that is older than me!); and while it is plastic, it is a non-disposable plastic. You won't find it in trash cans or landfills anywhere. You will find it in your grandma's attic, in yard sales, in tag sales, at estate sales; but again, never in the trash. When it is damaged and given back to us to be warrantied, it is recycled by the company and used for little give-aways and such. (some of the things aren't the prettiest colors LOL). I have a special post card that offers discounts to my customers who tell me ways that they are helping to save the planet. I am also talking with Customer Service to request that we start packing the customer bags in paper instead of plastic. I no longer purchase the bags with the company logo on them and explain to the customers why they are getting a brown paper bag instead. Kroger also has a wonderful program. They are selling canvas shopping bags for $0.99 and insulated canvas bags with a zipper for $1.99. Not only do they sell them; but when you go to check out, they also will pack them for you. I bring these bags with me to all of the stores that I shop in. You would be surprised at how well received they are. It most surprises me that Walmart (and I am not a Walmart beater - they provide a lot of jobs in my small city) has brochures saying how they are committed to the effort to stop global warming but doesn't use any of the energy saving light bulbs. Why are not all businesses that sell these using them?It is very sad that some of the products are so expensive. On a fixed government income it is not possible for me to add extra money for eco-friendly products; and that is why I sell the product I sell to make a little bit of extra. The picture I have is approximately what 1 day of landfill looks like. I wish it were made into roadside sign so all could view it. Wishing you the best in making a difference on this great planet Earth~Donna

• United States
3 Nov 07
Wow, Donna, I am gald to find someone who care. We all can make difference, but some people(or most people)don't care. I have my own shopping bags when going shopping and people think that I am crazy.... Take care...:)

• United States
3 Nov 07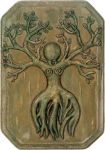 I also get really upset that cloth diapers are never used anymore and how many women do you know that wear cloth sanitary products? I am afraid that this has become so much of an issue for me right now that I am obsessing on it and don't know how to reach enough people. If you wish to visit my site it is located on my home page. If you wish to receive a discounted card please private message me. There is nothing that I like better than to start young homemakers off in the right direction~Donna

• China
6 Nov 07
Morning dear polachilcago. Thanks for this nice and quality discussion about using eco-friendly products. I have to say that I belong to those who care about our environment which is getting worse in the hope that more and more people will take good care of our environment. I love to buy and use eco-friendly priducts that can be always recycled and reused. I think that our environment will be a better one with the concern of us humans. Thanks for the discussion, my dear pola chicago friend.

• United States
6 Nov 07
Hope we all can make a difference.........

• United States
4 Nov 07
I'm ashamed to say I haven't paid much attention to it. But thank you for making me more aware of it.

• United States
5 Nov 07
in general everything healthy for us, is healthy for planet...including but not limited to cleaning products.

• Canada
4 Nov 07
I think they cost about the same or a bit higher sometimes. but probably they don't last as long. sure if i can get them cheaper I will replace most things I use with eco friendly ones.

• United States
5 Nov 07
you have eco-friendly cheap products at home, for cleaning you can use soda and salt....cheap... I don't buy disposible cups and plates, but if so, only made of corn... I buy eco-friendly laundry detergent in Traders Joe for the same price as regular detergent....I don't spend more, but I made choices to keep our planet safe.

• United States
4 Nov 07
Another oldie rises from the depths of the MyLot Cellar! I haven't been using eco friendly products, but limit the amount of cleansers that I use. Only a few of my clients use products that are eco friendly. One in particular uses products from Target. I find them to be non-abrasive to the skin and can use them without gloves if I wanted to. But, I keep the gloves on to keep my hands dry and for infection control reasons too. The Targe products are also lightly scented and don't trigger my allergies! They get my vote!

• United States
4 Nov 07
I din't see any eco-friendly products at Target, I may check it out. I make my own eco-friendly cleaning products....