Have you ever seen a toad on a toad stool?

United States
1 response

• United States
2 Aug 07
I sure have but whenever I try taking their pic, they jump off and hide underneath them. I've also seen lots of toads/frogs on lilypads but again, same thing. They must be shy or something.

• United States
2 Aug 07
The serenity at your place must be obsolute. I have been trying to catch some to put in my garden to eat all the bugs that are eating my garden, and I hear tree frogs are the best but you have to keep a lot of water in the area. Which causes mosquitoes, but if I have frogs they will eat them in the low lying areas right?

• United States
3 Aug 07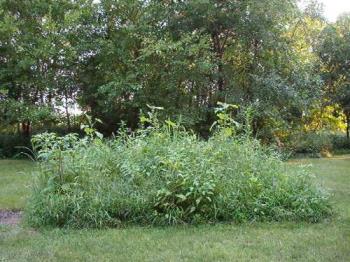 Not all water attracts skeeters. Just standing, staganent water along with tall greenery. For skeeters, nothing beats bats and purple martins for gobbling em up. The toads will eat some bugs in your garden but beneficial insects are the best at keeping the bad bugs from destroying it. Ladybugs, praying mathesis, some wasps, etc etc. Insect-eating birds also keep skeeters and other insects in check as well. I must be doing something right cause the bugs that usually invade my garden every summer are almost obsolete. Maybe it has to do with my wildflower garden I planted where my garden used to be. Tree frogs are great for insects as well but hard to spot since they blend in so well with their surroundings. First one I ever saw scared the daylights outta me. I was sitting on my porch one night several years ago talking on the phone to my bro when I spotted something out of the corner of my eye. I turned to look and there was a tree frog inches from my nose on the railing. lol