Do Children Refresh You?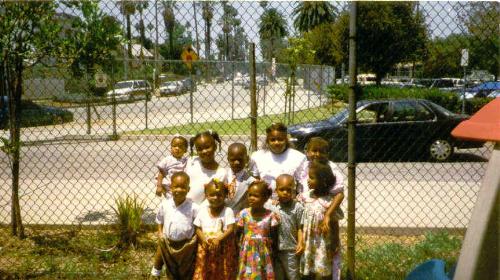 Turkmenistan
August 3, 2007 12:37am CST
To me, children are so refreshing. You can learn a lot from a child. One of the easiest ways to learn to forgive is by watching children. We as adults need to re-learn the simplicity of that. Kids are Very simple. They want to be loved and accepted, they want to be forgiven, play and spend your money. I don't care how much money a child has, they always want to save their and spend yours. Where they get that from, who knows, I suppose they are just clever. Whenever I am down and depressed, I like to hang around children. Their unconditional acceptance is refreshing. I like to hang out and be care free with them for a little while. Their not worried about the mortgage or utility bills, they just want to keep it light and have fun. Be grown up enough, to act like a child, it's cool to hang with them.
9 responses

• India
3 Aug 07
Yes, you are absolutely right. They are always bubbling with enthusiasm, full of information about the activities they are doing, their friends, their world. In fact we join them and we become part of their life so much so, we go back to our childhood days. It is nice to see children dancing, singing, crying, making mischievous acitivities, jumping, falling from branches of small tress, playing in rain and playing in sand and mud etc.

• Turkmenistan
4 Aug 07
It is so important to be able to go back to our childhood and relate to what they are feeling at the moment. It is funny for me because I was a mess as a child. When I see children trying to pull the same mess that I did, it makes me laugh. Then I have to try to remember what I was feeling when I acted that way and then I can help them.

• United States
4 Aug 07
Jesus said it best as he placed a small child on his lap - suffer the little children to come unto you...unless we become as one of these we cannot enter the kingdom of Heaven. YES, they are a blessing!

•
4 Aug 07
I do not have any children yet, but I believe that they can be very refreshing at times. I say this because I have heard that when its someone else's child, it is hard to relate at times..but when it is your own; it is a different feeling because its your very own child. But I believe that you are right, they want to be loved and etc and that they not only need our love but also our attention and devotion as well. I believe that children are a blessing from GOD, and if GOD blesses us with our children, then we are to take care of them better than we do ourselves.

• United States
3 Aug 07
I agree, they do refresh me when they are not your own LOL but seriously I love spending time with my son, it can become tiring but the things we do are so much fun. He was not all that happy with me this morning because I had to get a locksmith in to fix our door and a plumber to fix our hot water cylinder and I wasn't paying much attention to him. He even told me so LOL so when the plumber leaves, then I will spend some time with him. Kids are just the cutest.

• Turkmenistan
4 Aug 07
Children are simply adorable and they do like lot of attention. The thing that really makes me smile is how they show you things that they have done in school and such and they want you to be proud of them. I love showing them how proud I am. When you do that you are helping them to feel good about themselves and be confident in what they do. It is a way to encourage them and it is just as exciting for you, when you see what your child is capable of doing. It makes you feel so good. Just wait until your child starts bringing home his school work and report card. It will also be a learning step for both of you. You will learn what others really think of your child. We she our children through the eyes of love, but when someone else looks at them and sees them as wonderful people, it makes us swell with pride.

• United States
3 Aug 07
I love being a teacher simply because children make as much of a difference in me as I make in them. They are not judgemental and they do not hold grudges. I love being out on the playground and running around with them. They make me smile and it warms my heart to get hugs and 'I love you's' from them. It is a difficult job, but the rewards more than make up for it. I have been sad a few times at work and my class instantly picked up on it and they were doing their best to make me happy...and it worked. People need to take lessons from children on how to live, love, and forgive.

• Turkmenistan
4 Aug 07
This is so so true. Kids can sense when you are down and they try their best to help you out of that funk that you are in. Another thing about kids senses, they are excellent B.S. detectors. They know when something is not right, if we could just get them to always go with that feeling, no matter what anyone else says are does, they would be a lot safer. I have seen children think and rethink and it is amazing to me. They know not to do a lot of things, but they give in to the pressure. That is why it is so important to constantly remind them of the right things to say and do. I remember my mother use to complain that she got tired of saying the same things over and over again. I am just glad she never stopped, her words are still guiding me after 27 years of her absence.

• Philippines
3 Aug 07
hi there! ;0 we are just the same. i feel refreshed when i am with children. i think they are a source of life and inspiration. i really feel good whenever a child smiles at me for no reason at all. :) thank you and good day! :)

• United States
3 Aug 07
Well, I can say that yes children refresh my heart, my mind, my soul, my passion but children pain my body. Every child, of every age in my neighborhood wants me to pick them up, listen to their problems, jump rope, take them to the store, play with them and I love the fact that these kids trust me that much because I will always be there for them to come to as they grow. But I am getting a little to old to be walking around with Super Soakers. Overall the LOVE that these children show me refreshes my belief in anything good.

• Turkmenistan
4 Aug 07
Just tell them when you get a certain age, you break easier, they will understand that. I know what you mean. Kids like to go on and on about their problems. When you love them, you try to listen intently, but sometimes you want to interupt and say, okay, now let me tell you about a real problem. But in their little world, their problems are such a big deal, that you have to show compassion.

• Philippines
3 Aug 07
yes it's true and it's really nice to see them everyday in good health.