How do you/I trust the person u like the most?

United States
August 3, 2007 12:51am CST
He is my boyfriend. I care about him alot I like him alot! I respect him. but the problem is I cant trust him. Whats weird about it is that we have been together for 2 months now and we have never been apart from each other...we hang out EVERY SINGLE DAY...Literally! He loves me. He Trusts me. My question is...How can u learn to trust someone?
2 responses

• Philippines
14 Aug 07
Trust takes time and effort, and easily broken and hard to restore but if you're willing to work at it the reward is the relationship you've always dreamed of. Trust allows both of you to reveal of who you really are. Inspite of all the tricks we use to try and impress someone in the early stages of dating, intimacy is founded on knowing and being known. If you want the man of your life to be more open with you, prove that you are a safe place by being more open with him. Be honest with him and make sure he can trust your responses. Men are not mind reader neither are woman. If he asks you if your happy say yes dont assume that he will know you didint meant it. let you yes mean yes!

• United States
3 Aug 07
I took some time before I could trust my then boyfriend now husband-- many months-almost a year. Sometimes it just takes times before you learn to trust- over a period of time he will earn your trust- there may be a moment that you realize that he sid or said something that made you realize you can trust him or sometimes over time a series of little things will change your mind and the next thing you know you will have the trust you have been waiting for. Good luck.

• United States
9 Aug 07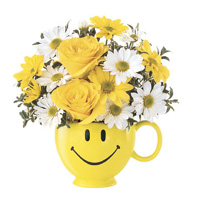 Thanx I really liked your response!