ANOTHER myLot mystery!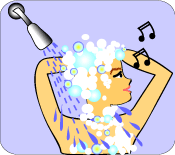 United States
August 3, 2007 5:39am CST
Okay, maybe I'm one of those people who should read the "rinse, lather and repeat" instructions that seem to come so easily for others! I can't figure out how to upload images into discussions that I have not started and am just responding to. I was able to do it once, don't know what I did to make it possible, but I'd sure like to do it again. Any suggestions, oh, wise ones?
2 responses

• Philippines
3 Aug 07
I think you only get to upload images into discussions that you are responding to when you reach your 500th post. Along with this is the privilege to cut, copy and/or paste. I am not sure how you did that one incident where you were able to upload an image when you still have not reached 500, probably a glitch? Because in my case, I never saw that option that I see now in the lower left corner of the response box which says 'add image'. Anyways, just keep on posting sans images for now. A hundred plus posts more and soon you will be able to upload images.

• United States
3 Aug 07
You know, I think that it must have been a glitch. Weird, right? I'm glad I took advantage of it when it popped up like that because I have never seen it since. Thanks for the advice on the mighty "500" - gives me something to aim for!

• India
4 Aug 07
Once you get past 500 posts, you will be able to include pictures too in your replies and comments. And about that incident.... I have done that two times and both times it was the same --- I was replying to a post and at the same time, in another tab/window, was uploading a picture. When I submitted both of them (or maybe the picture was still uploading), to my surprise the picture was included in my reply when I hadn't included it there! Was it in your case too? My suggestion is that you climb that 500th position as soon as you can, and you'll be able to do that as many times as you want, not accidentaly;)