Vivien Leigh and Bipolar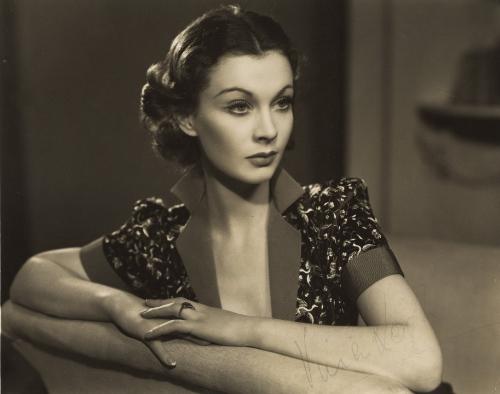 Canada
August 5, 2007 8:58pm CST
Many people who have watched the film 'Gone with the Wind' are familiar with the beautiful, young, British actress who played Scarlett O'Hara so memorably -- Vivien Leigh (born Vivien Mary Hartley on November 5, 1913 in Darjeeling, India). What most don't know is that Leigh suffered from Bipolar disorder (then known as Manic depression) for most of her adult life. She fell madly in love with, and married well known actor, director and producer, Laurence Olivier in 1940 and often referred to him as the 'greatest love of her life'. Although their marriage was tumultuous, as most are, Leigh remained devoted to her husband and still very much in love with him through the years. Her disease is often credited as the singlemost reason for their marriage breakdown in 1960, despite the fact that he committed adultery with another actress. Leigh was quoted, shortly before her death from tuberculosis, as saying she felt responsible for everything going wrong, and that he couldn't be faulted for wanting to be happy. She was also quoted as being somewhat happy about her impending death, stating she, "would rather have a short life with Larry, than face a long life without him". In his autobiography, Olivier discussed the years of problems they had experienced because of Leigh's illness, writing, "Throughout her possession by that uncannily evil monster, manic depression, with its deadly ever-tightening spirals, she retained her own individual canniness – an ability to disguise her true mental condition from almost all except me, for whom she could hardly be expected to take the trouble." Vivien Leigh lost the greatest love of her life due to a battle I, myself, can well understand, as I battle it everyday, too. The part of herself that she hated the most and had the least control over, cost her the greatest love of her life. Tragic, isn't it?
2 responses

• Canada
18 Feb 09
Thanks for the best response. Too bad no one else answered this discussion. I guess not many appreciate the films of the 40s.

• Canada
6 Aug 07
I never knew this about Vivien Leigh. I always liked her movies and she was very good in "Gone with the Wind" and also in ,'A Streetcar called Desire" My sister-in=law also has bipolar, and for a time was in a mental hospital while they tried to find the correct dosage of pills for her. She gained a lot of weight, and even now is not as pretty as she once was. It is too bad that Vivien lost her husband and latter her life. She was a great lady.