Pizza night!!! What's your favorite topping??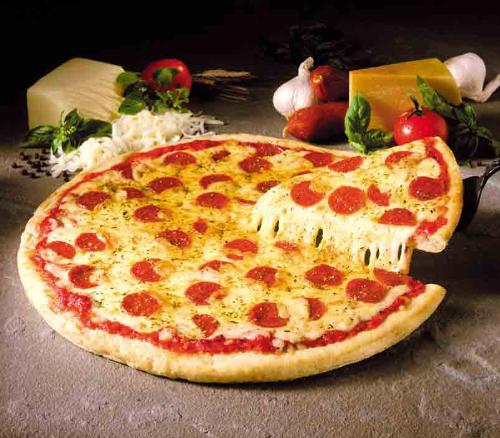 United States
August 8, 2007 6:54pm CST
It's amazing how when we want to order pizza there's always a challenge. Wether it's what kind of topping everyone wants or whether it's italian or greek pizza. Crazy huh, but so true. You can't tell me you haven't been in that situation before. I go through it at work and at home. So sometimes we end up buying 2 pizzas for the sake of everyone's needs. Ahaha too funny. Well at least there's slices for the next day's lunch. My favorite is just plain cheese. Sometimes I get a salad and I like to dip my slice of pizza in creamy italian dressing. Crazy yeah I know, but you should try it. It's so good. Then other times I throw those hot pepper flakes on them and make the slice extra spicy. The rest of the family like roni or meat lovers etc. I'm not a meat fanatic so I could care less for the meat lovers, but hey to each it's own. MMMM yummy, time for me to eat!
2 responses

• United States
9 Aug 07
Hi Myluv4yesash, I've always been a big fan of the meat lovers myself. I have to have lots of meat on my pizza. Take care, Terry

• United States
9 Aug 07
My guy loves Dominoes thin crust cheese or peperoni pizza. Me i love the meat lovers pizza or the pizza that has some meat and veggies on it! Tooo bad they are expensive. With all those toppings sometimes its like it all comes up to 20 bucks or more. its crazy but i love all kinds of pizza. I usually stick with something simple but when i get tiger hungry hahaha cuz i tiger now! I eat the meat lovers!