What Is your favourite colour?And Why?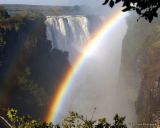 Malaysia
August 9, 2007 7:55am CST
I like blue colour very much.Blue colour for me is like a sea water, always make me happy and calm! How about you all my friend?
5 responses

• China
15 Aug 07
Blue is my favorite color as well. I like it for the same reason you have said here. It makes me calm and feel good.

• India
14 Aug 07
blue is d sky, d sea is blue, blue are d violets, for me too,its BLUE. blue is d most cmmn colr for fvrt choice..apart frm it i like firy orange..

• India
14 Aug 07
My favorite color is black.......yup...it is......hardly anybody likes this color but i have in my favorite list. Now why if you ask ten i would say that if any other color is there then you can easy see things but in black (dark) you can hardly see anything....you have to make an effort to get yourself adjusted into such atmosphere. And life is all about trying and accepting the challenges.

• Mauritius
9 Aug 07
Blue is also one of my favorite colors and my room is painted in a sky blue shade which I like very much. However when it comes to clothes, my all time favorite color is black. I don't have a precise reason why i like this color so much but I'm sure that I'm not a gothic coz I sometimes like to wear white as well...lol

• Australia
9 Aug 07
yes i like blue color. it is because its very natural, lucky and universal. you can see the sky blue, the clear bodies of water are blue and the earth is seen as blue. usually i choose it whenever they made me choose colors. aside from this, it is very neat to see. its not too dark and its not too light.its just blue. i have many clothes and pants thatare colored blue just to prove that i love the blue color. i noticed that we have the same color and i guess you also believe me my friend.