what makes you love...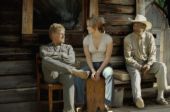 Philippines
3 responses

• Indonesia
10 Aug 07
yeah i love my life, i love my self, i love everything in this world........and i hope i will get more friends here.....be my friend maia..

• Indonesia
10 Aug 07
enjoy your life friend !!!! keep your smile too!!! Spirit!!! Spirit!!!! come on baby.....enjoy our life with to do anything...heheheh Be Smart and be happy!!!

• India
10 Aug 07
Love is blind,we cant define them in words.

• United States
10 Aug 07
What makes a life worth living is a life well lived. For me that means having as many wonderful experiences as possible...enjoying your friends, traveling, reading good books, eating great meals, seeing great art, having a comfortable home and a loving family. I feel lucky for having so many of these things.