the Great Rivers of China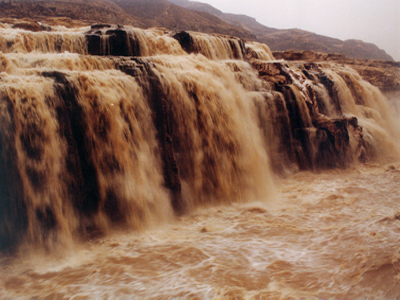 China
August 10, 2007 8:02am CST
There are two reputable rivers in China.First,the Yangtze river is a swift and turbulent river,one of the great rivers of China.Shanghai is the city where the Yangtze meets the East China Sea,which itself becomes the Pacific,which touches our shores.The Yellow River is the second longest river in China and very spectacular.Chinese love them very much. Did you get to see the two river while you were in China?
4 responses


• Canada
20 May 08
I have been to China a few years ago. I was in Shanghai, a very beautiful impressive City with all the sky scrapers. I read a lot about the big "Three Gorges" project on Yangtze River. I like to go there, if I can, the next time I come to China. Thank you. Have a nice day.

• Uganda
21 Nov 07
I have been hearing about the Yangtze when I was a child, it is the biggest river in the world, wide like a lake and I believe chinese find it agreat gift from God. The only news i read recently was that it is being polluted by the heavy industrial wastes. That breaks my heart because fresh water rivers are good for a healthy population.