A little help please!!!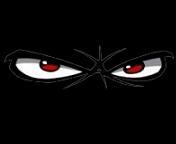 August 10, 2007 9:10am CST
I have bin surfing the net looking for decent ways to earn money online without having to spend out. So far I am yet to find anything like it. All of them are rubbish pay per clicks and it will just take a million years to get the referrals so that I will actually make some decent money.I need to find the sites that pay well and you don't need a PHD to do it.Does anybody here know of anything that fits that description, because it would be a great help!!! Cheers for listening.
5 responses

• China
11 Aug 07
um, first, in order to earn some money on the internent, you need to pay much time on the internet. Without time, I think you can't make a great money. mylot is one of the greatest earning website that you can earn. also, there are other forums, such as paid-forum. it is good.

• Canada
10 Aug 07
My blog has lots of way to make money some you pay for and some you don't just take a look and see what you can find http://hhz1vb49dh74aoyj9s7.usercash.com


• United States
10 Aug 07
i have several ways on my blog to earn extra cash go to http://chanson09.blogspot.com/ the sites i use are free and pretty simple, you should chek em out

• Indonesia
10 Aug 07
You can join with this site - it's totally free to join - Earn up to $22,000 - legit way to earn money - no scam - something different. http://freemoney.ebioz.com/?ref=886