Durgapuja.... the biggest festival in West Bengal, India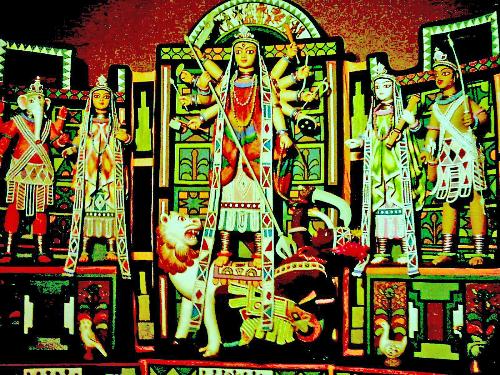 India
1 response

• India
23 Dec 07
I guess Durga Puja is known by all but not known in details by people other then Bengalis. It is celebrated in a big way in US and Canada. In Australia, Singapore and many other countries wherever there is Bengali community, Durga Puja is celebrated. They get the idols from Bengal. But i wanna know how is Durga Puja celebrated in other parts of India?!

• India
26 Dec 07
Durgapuja also celebrated in North india by local people. But it is largely celebrated all over India as Dasserah (On the last day of Durgapuja). Actually Sri Ram started this puja to defeat Ravana and on the last day of puja he succeded to kill him.

• India
31 Dec 07
Oh so i guess that in South India they celebrate Dussehra too.......but as u r saying that Durgapuja is a 10 day festival or it actually starts from the seventh day......yes north Indians celebrate Dussehra but do they celebrate Durga Puja which goes on for 10 days. Or i mean do they celebrate dussehra for 10 days.....if not then i guess they don't celebrate Durga puja or have a different name for it.....basically to me Dussehra is a completely different festival then Durga Puja and in no way is related to the Bengali Festival. One has to do with Ram and this has to do with Durga.......so completely different.