Are Vinyl Records Better Than C.D's????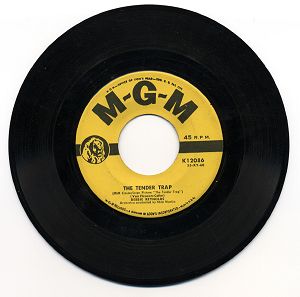 South Africa
August 12, 2007 6:04am CST
I read in todays newspaper that vinyl records are making a comeback.Lots of big name stars are recording their latest albums on vinyl.I personally am very glad because I prefer vinyl to the compact disk.I am also happy that many people agree with me that the sound is much better on vinyl.How many on MyLot would echo that sentiment.?????
9 responses

• Philippines
17 Aug 07
I agree that vynils carry out a better sounding quality than a REGULAR CD. There are different kinds of cd's that were made during it's evolution in the late 80's and through the 90's. there was a high grade quality cd called "CD GOLD" which can really carry a lot of heavy bitrates per second thus producing a sound quality you could ever imagine, YES, better than a vynil but since it's os expensive then to produce, it cost much. so, they sticked it out with the regular cd which could produce a better sounding quality than a vynil and that would serve it's purpose. Now, that we came to the advent of having all music recorded on cd , it came to a mass production of its materials and economics dictated that it's priced be dropped but what goes with it is the recording sound quality from the recording studio to the process of duplicating it.instead of having a 4x speed duplication , they have increased it to as high as 80x faster! so, imagine the loss of some data! that i why most cds today are far less better than it used to be. and as for the recording stars going back to basics, it's a marketing move for them to sell "out from the Box" (in the store shelves) because they are losing ground in the rise of technology, everyone downloads and not buying!To cap my post, i would say it's the Compact Disc.

• South Africa
18 Aug 07
Thankyou for your response tigerdragon,it certainly is good to have knowledgeable people such as yourself on MyLot.You obviously follow up on technology rather than just use it.I think it would be a good idea if people like myself followed your example.lol!!!!

• Philippines
19 Aug 07
hey, gee! thanks, jungle.btw checkk out your friend's box i invited you be one of mine!have a great day!

• Philippines
20 Aug 07
yes ithink vinyll sounds great but in todays economics they are a bit of a luxury now ,cause material wise they are more expensive to produce... cds are just convenient.. as other new storage media...like sds..memory sticks etc...most artist who still go to have vinyll records are often the "dance type" it helps to feed the dj subculture which most still use hitech record players for mixing the music live either on radio or dance clubs...one thing i sure would play vinyll in my car lolz

• New Zealand
13 Aug 07
While I think that sound quality is better on CD there is no question that vinyl is a better for long-term storage. CD's will 'wear-out' even when not in use and they are easily damaged by light but vinyl is not. Just as folk are finding that for some purposes magnetic tape is superior to CD, it is good to see that vinyl is equally being seen as superior in some circumstances.

• United States
20 Nov 07
In the year 2525 (if man is still alive) and they dig up some vinyl records and some CDs, they will be able to clean the vinyl and figure out how to give them a spin. The CDs however, will have delaminated into oblivion.

• New Zealand
12 Aug 07
Hi. I think vinyl records are much more reliable, but hard to get these days, in present music, well here in NZ anyway... They are more reliable then that of CD's... My views anyway...

• South Africa
13 Aug 07
There are big name stars of today who are recording on vinyl.One that I recall is Kylie Minogue and there are others also I am glad that you realise that vinyl records are much more reliable.Everyone these days seem to be into 'modern technology'and disregard those things which are simpler and to my way of thinking, ......Better.!!!!lol!!!

• United States
20 Nov 07
That's true in a sense. I have some CDs that work on this player but not that one and vice versa. For music that is not available on CD, vinyl can be the only choice. When I get stumped, I contact TheMusicLocator.com to find out-of-print selections

• United States
13 Aug 07
Vinyl is back?!? Yea! I love records.I still have mine. I never really got into CD's. I have a few because the songs and soundtracks I wanted only came in CD form.I was just playing my ABBA record yesterday and I was thinking that I need to keep my eyes out for turntables just in case my breaks so I can still play my records. I didn't even think of trying to get my ABBA on a CD.

• United States
12 Aug 07
I personally feel that the quality of sound is far better on CD rather than vinyl BUT I do miss having records mainly due to sentimental and nostalgic reasons LOL....I actually still have some of my LPs at my mums (unless she sold them or got rid of them that is) and my brother has a bunch of his still from back in the day as well (he also has a record player stereo still LOL).....

• South Africa
12 Aug 07
Hello Ravenladyj!!!Do you know that the experts are saying vinyl has better sound quality,well thats their opinion.My opinion is that they are right.Lets not go too far but just listen to what Bob Dylan has to say on the subject and I'm quoting "You listen to these modern records,they're atrocious,they have sound all over them.There's no definition of nothing, no vocal,no nothing,just,like...static'-Bob Dylan on C.D.s.I also still have LPs which were actually my Mum's Two boxed sets "Elvis Presley's Greatest Hits" and another one "You Light Up My Life"I will never give them up for 3 reasons,1,because I am one of Elvis' biggest fans 2,because I am going to buy a record player and 3,most of all,I love my Mother more than anyone else in the world.God Bless You!!!!LOL!!

• United States
20 Nov 07
The sound can be comparable, but CD is usually cleaner. BUT WHAT ABOUT THOSE ALBUM COVERS? I miss my album art, I have hundreds if not thousands of lps, but I have gotten lazy and most of the time play CDs that I have bought since. When the family is over playing cards, I will break out some vinyl that I haven't spun in a decade or more and enjoy the music and share the artwork.