Would you tell your best friend that his partner has been cheating on him/her?

August 12, 2007 7:29am CST
Thi actually happened to me for real. I found out that the girlfriend of one of my friends had cheated on him. He did not know. What would you have done in this situation? Bear in mind that I knew 100% for sure that the lady had cheated, and I had some reasons to believe that my friend knew about it.
6 responses

• Malaysia
12 Aug 07
I think better don't. If you tell your best friend you might be in hot soup. You must be smart in this case. Remember I said BE SMART and I mention the word BE CLEVER. Because both are different pronouncement and meaning. If your best friend take love first rather than your friendship, means you are out of his garage and your friendship will be no where. You must make a special arrangement to settle this issue. Just like you burn the candles and not the cake for birthday party.

• Malaysia
12 Aug 07
sorry for my mistypo...BE SMART AND NOT TO BE CLEVER. I said BE SMART and I never mention the word BE CLEVER.

• Philippines
23 Aug 07
Hi there, well being a good friend and a best friend, i think i should tell my best friend what is really going on. I will tell him that his girlfriend has been cheated on him and i've saw it. Now, if my bestfriend will not believe me or he will tell me that he don't care coz he loves the girl, then i will let him. The important is, i've shown him my intention of telling the truth, i told him about it coz i am concern. That's it! And maybe, if they are still together despite of the cheating thing. I will advice the girl frankly to love my bestfriend with all her heart. Have a nice day ahead from KIKO.

• Pakistan
15 Aug 07
i think 1 shouldnot to stay away from trouble but you your self can get into a problem due to this kind of act so its better to stay out of it coz its a kinda thing that your friend gonna get to know someday or another so why bother better stay out of it

• United States
15 Aug 07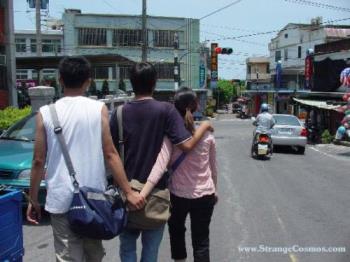 I would rather tell you this-if the friend of your is a real friend to you and have a very very good friendship and you know him for sure then nicely advice him to stay off from that lady, just advice and thats it. Also help him to find the truth in anyway. That will work better and he will have more faith on you if you can show him the truth and let him know the fact. Just try to help him nicely

• Malaysia
12 Aug 07
If I happen to know the cheating happened to someone i know, i will examine it properly before saying anything. This is serious matter, so don't fool around or it will create disaster to a couple. I will think about the end result if i tll the truth. See which one is better.