which character in the book "Dream of red mansions" do you like best?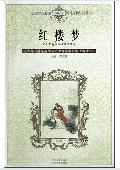 China
August 13, 2007 6:12am CST
I want to knoe how many people have read this book.in chia,we call it "hongloumeng"
3 responses


• China
13 Aug 07
I like Xue Baocai is my favorite. She has a very good way to deal with people around her. What's more, she is gentle and generous though she is sometimes tricky. But she has to be so in a circle of people in that mansion. Whom do you like best,please?

• China
13 Aug 07
I'm with you.Lin Daiyu is not the kind of people i like ,she is too gentle ;and to me ,Wang Xifeng is too ambitious.Xue Baochai is generous,gorgeous,knowledgable and intelligent.Unfortunately,she ended up in a lonely life.