Antibacterial Overuse

United States
August 13, 2007 7:48pm CST
There is a belief by some who are in a position to know that antibacterial products are being overused. They fear it will lead to germs becoming more resistant to antibiotics in the future. I tend to agree with this view. They did not have all of these products many years ago and people did all right without them.
8 responses

• United States
15 Aug 07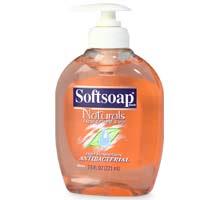 I agree, but unfortunately it is hard to find products that aren't antibacterial. I like to use liquid hand soap becuase it is easier and less messy to use. But you just can't find liquid hand soap that isn't antibacterial anymore, it just isn't sold. Almost everyone seems to want more and more products to be antibacterial and eventually it will reach the point were there is no such thing. The resistant bacteria will have taken over and only very strong chemicals will kill them.

• United States
15 Aug 07
You could always make your own liquid soap, stealthy. It's not hard to do.

•
14 Aug 07
i agree with you there , when I was little I played on the farms and in the muck and paddled in the burns(streams) I got mucky from head to toe lol and I got imune , nowadays you never see a kid with a dirty face xx

• United States
15 Aug 07
Heaven forbid, weemam! Why the parents would be hustled off to jail as quick as a wink if their child was found to have a dirty face, LOL.

• United States
14 Aug 07
This is just the news we all want to hear. I do agree with you. It seems we go from on extreme to another and then it backfires. We are germaholics. How did people survive all these years without the germ soap? Some germs are healthy for survival. My grandma never used it, and she lived to be 93. She was never sick, and didn't take medication either. I do believe we go overboard anymore.

• United States
15 Aug 07
Right, Feona. As I said, people in the past didn't have these antibacterials and they got on well. They were not sick all the time as people are now either.

• United States
14 Aug 07
When I started my job I was given a bottle of antibacterial hand wash. I was told to use it whenever I couldn't wash my hands. I have a couple of clients that insist I use it when I first enter their home. People really have become germ phobic.

• United States
15 Aug 07
Yes, they have, Elusive. Even on the evening news it is always a hot topic-how many germs are on your cell phone, etc. It is really too much.

• United States
14 Aug 07
I agree. In fact I read an article not too long ago that they found a very beneficial bacteria in dirt! Since people are so fussy about cleanliness these days they don't get exposed to this bacteria as much and therefore suffer more from allergies and asthma, etc. Dirt is good for you!

• United States
15 Aug 07
You'll get no argument from me on that, DJ. As kids we played in the dirt all the time-made mud pies and everything. We all grew up healthy and happy.

• United States
22 Aug 07
I don't use tons of that type of stuff. I do use antibacterial hand soap in the bathroom for washing hands after going to the bathroom and in the kitchen b/c of the meats and such that I handle. Other than that I use regular bar or liquid soap. AT PEACE WITHIN

• United States
15 Aug 07
I think all the handwash in the market right now are antibacterial to some % so if even you do not want to use the antibacterial soap you have to buy it. Also I do not acre myself about the antibacterial thing usualyy but yes, i wrok in a lab with bacterius and other microorganism, soin that case i like to wash my and as much as possible with the best antibacterial handwash to prevent my self or other. So in some cases it is necessary still they may not kill all of the bactera oi inour hands but we have to see if it can kill the harmfull germs its fine. It is well known that bacteria from soil source and other waste source are not only harmfull but they have some good activity doing other things for us which in many cases is considered as Oranic process. So using antibacterial thing can ruin these bactera when this drain out from our home and mix into the soil.