sleep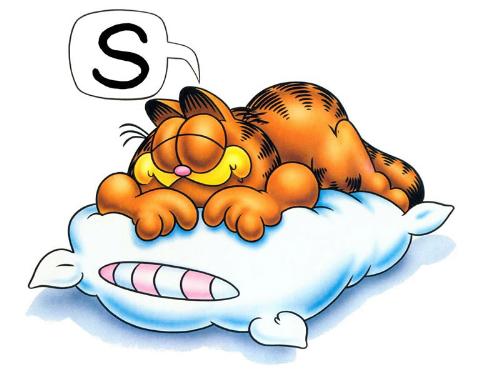 United States
8 responses

• United States
16 Aug 07
I don't sleep well at all. I've had sleep problems for most of my life but the last 5 or 6 yrs have been really bad. Sometimes I go days without sleeping or even weeks with only getting 2 or 3 hours of sleep a night. Then there are nights when I sleep 12 straight hours and wake up feeling like I haven't slept at all. It's very frustrating and sometimes I have no choice but to take medication for it, though I don't like to.

• United States
16 Aug 07
I know what you meaan, my sleep problems are pretty recent. thanks.

• United States
16 Aug 07
i rarely get enough sleep. i have an especially hard time falling asleep. i lay there for at least 2 hours everynight trying to get my brain to just shut up and let me be lol! if ive reached the point of giving up and i have some kind of sleep aid..like Unisom or something, i will take them. if i dont have any i usually end up picking my book back up and reading for another hour or so. usually that helps, tires my eyes out.

• United States
16 Aug 07
reading that is a good Idea, thanks. I will try that tonight. that used to make me tired.

• Philippines
29 Aug 07
ohhh im sad when i hear u cant sleep well..aside from reading books u can also sleep by snooze solution:Before you climb into bed,jot down nexts days to do list.This will clear your head and keep wake-you-up worrying at bay.You can also try diverting your attention from nagging thoughts.One way is to lose your eyes and count slwly from 100 to 0,visualizing the numbers as you go. hope some ideas can make u to sleep well cinder.

• United States
3 Sep 07
I believe I get enough sleep, but if I am having trouble sleeping the best thing that works for me is reading. Even if the book is exciting, it will sooner or later make me tired enough to sleep..

• United States
3 Sep 07
oh boy, if the book is interesting i cant sleep till it is finished! LOL! probably would sleep alot better if I didnt drink 20 cups of coffee a day. LOL!

• United States
26 Aug 07
Glass of warm milk and nutmeg if I can't get enough sleep. Either that, or I try to sensory deprive (make sure the room is as silent as possible, lay straight). And no I don't get enough sleep. I find myself sleeping later or not sleeping at all.

• Philippines
29 Aug 07
ohhh im so sorry to hear that thepro,but im jst wondering whats makes u not sleep well.?can u tell me?

• Malaysia
16 Aug 07
just go online and surf the web including mylot,youtube,http://www.globediary.blogspot.com/,http://deliciousdigs.50webs.com/ if nothing works, just have a glass of milk and ... ZZzzzz

• United States
28 Aug 07
Because of my medication schedule (every 6 hours), I get the pills to work then I sleep from 4 to 8 a.m., though I do take a 2-hour nap during the day, if I can. It seems like 4 hours at a time are all I can handle, since I've done this my whole adult life. Adding the nap is pretty recent, tho... I started it after my Pop passed on, I think because I couldn't sleep while I cared for him... I didn't want to miss a minute of the time he had left. I've slept a full 8 hours a few times... I didn't like it!! Was groggy all day!!

• India
17 Aug 07
Upto me daily i am under five hour sleep. I think it is enough for me . When i can't sleep i use to think over towards my friends and guys otherwise walking to overcome insomnia.

• Indonesia
16 Aug 07
i want dream beautiful..and i want see my man in my dream with horse white and he use glasess