Stress Relief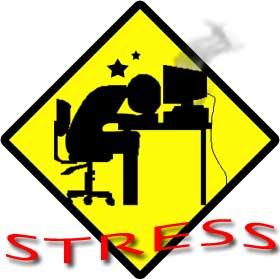 United States
August 16, 2007 10:30am CST
To help you eliminate the physical and mental feelings cause by stress here's what you need to do: Take a hot bubble bath-it can relax your tired and aching muscles, Pamper yourself with pedicure and facial-it calms and relaxes you, Throw on the comfiest pajamas and grab a good book, Take a 20-minute powernap, Exercise your body, Fix yourself a cocktail, have a delectable dessert in the house and indulge, Light an aromatheraphy candle and play some soft music, Convince your sweetheart to give you a massage, Wear comfortable clothes and look through your photo albums, Start keeping a diary or a journal just for yourself, Take a deep breath, give your arms, head, back, feet a good stretch, Go somewhere alone to think things, do something you enjoy like scrapbooking, play an instrument or any hobbies you have, Try something like yoga oe meditation, Order out some comfort foods,get together with a few friends and forget the laundry it can wait a day or two, and the most important thing is spend time with your love ones or pets. No matter what stressors affect you from day to day, it is important to try to combat them before they get out of hand. Job related stress could follow you home and may then have an effect not only on you and your body but on your family too. Do what you can to reduce stress, remember worrying does not get you anywhere - all it does is take up time. Get out there and do something about it!:)
5 responses


• United States
25 Sep 07
I like to listen to music, read, and write about it. That really helps me out.

• Philippines
19 Aug 07
Great posting, thank you for giving us ideas and tips. But I cant do that because my son is always beside me when I am not in my work. All I can do is take a nap of course with him while listening music that touches my heart or sometimes just lay down in my bed and again with my son of course, when my husband is on board but when he is here with us on his vacation i cant find time for myself only, my husband is always on my side when i am not on my work. But i love him doing that. And he also massage me always. That's why i dont have to find any way to relieved my stress. Being with my family is one way of releasing my stress from work. But anyway thank you for sharing your thought.

• Philippines
19 Aug 07
the first thing i do is get my head off that thing that stresses me out. like i go out, take a walk, eat a hearty meal, clean up, do mylot, listen to music. i think the most helpful thing in this situation though is talking it out with your family or with your best friend. then when i've blown off steam, i get back at it and then tackle the problem the best way i could.

• Canada
17 Aug 07
I find that the best thing for me to do in order to cope with stress is to turn on my computer, put on my headphones, turn on zome good music, and just write down whatever comes to mind. That is one of the reasons why I enjpy MyLot so much.