Friendships are your greatest treasure!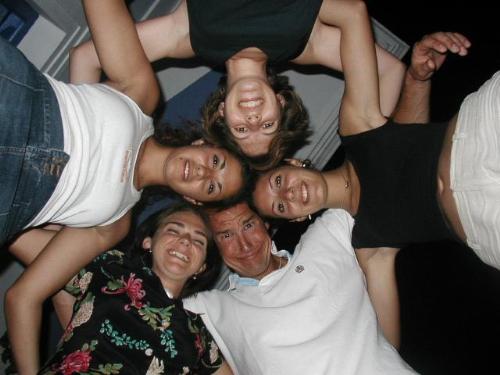 United States
August 16, 2007 12:19pm CST
Do you agree that friendship are your greatest treasure? i think so! i have a lot of close friends and i really value our friendship, they are there whenever i need help and they are my true friends, we've been friends since 1st year college until now that some of us are already married and went to our different paths we still try to communicate and keep in touch with each other. I think it's just so amazing to have somebody who can really see who you are from within and believes in you and what you do. I think i can never live happily in life without friends who makes it worthwhile. I would never ever forget our happy memories together and all the things we shared will still be kept in my heart forever. I value my friends cause i know they are life's greatest treasures. it's a wonderful gift you can give to somebody.
3 responses

• Philippines
16 Aug 07
Hi claire03! I agree with you that friendships are one's greatest treasures. If you even have just one who is one true and genuine friend, then you are very fortunate and having more is truly a blessing. Keep them and nurture the friendship and never take it for granted. I am glad and fortunate to have a couple of tue friends and I feel so blessed having them around all throughout the years. Have a nice day and take care.

• United States
25 Sep 07
I do agree with that, I love my friends, I'd do anything for them and I know they'd do the same for me.