How many adults like to watch the Disney cartoon series Lilo and Stitch?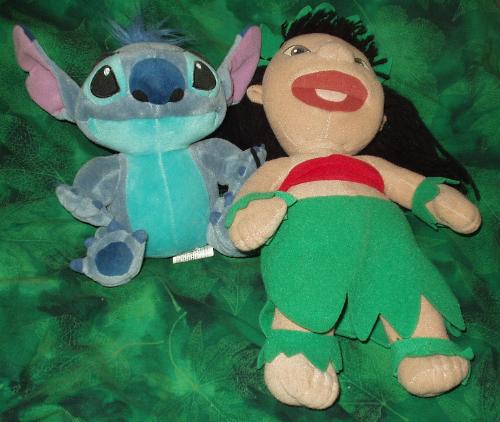 United States
August 17, 2007 3:23am CST
I love the cartoon, I love the movies, every one of them! The first movie makes me cry every time I watch it but I just LOVE it! The other movies and the series doesn't make me cry but that first one, boy, what a tear jerker when Stitch is out in the woods crying how lonely he is and then waiting for his family to come and love, hug and claim him. Which can't happen since he was created, not born. Oh my, it gets me. I love that little genetic mutant alien experiment. I even have some of the toys from the show.
4 responses

• United States
24 Dec 08
I like this series, movies and all. It has the friendship of a girl and her alien while they saved experiments (or not) from falling in the hands of Gantu and his gerbil like boss. Shame it doesn't show all the experiments until Leroy and Stitch, but hey, it was a good franchise and I saluted Disney for bringing Lilo and Stitch into our lives.

• United States
27 Aug 07
I do like to watch the show sometimes. I have smaller children at home and they love the show. I think the things that Lilo and Stitch get into sometimes is so cute and funny. My 5 year ols wants that to be her birthday theme this year.

• United States
19 Aug 07
My little boy watches this series. I don't actually sit down and watch it with him, but on occasion, I see a bit here and there. I thought it is a good series. I love tha movie though. I think the characters' "behind" and lips can use a little modification. (LOL). Overall, the movie and the series are great.

• United States
18 Aug 07
I think the Lilo & Stitch movies are really cute but I agree, they are a real big tearjerker. I enjoy Disney movies a lot. My kids like some Disney movies but not as many as I did when I was a kid.