Which avatar you like most on mylot among the other members..?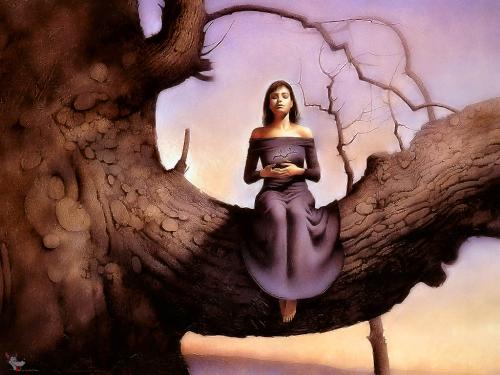 India
August 19, 2007 5:07pm CST
here i am talking about avatars of other members on mylot not our own avatar..(everybody likes their own avatar)choose from your friends or the ones whom you don't even know but have seen their posts and avatars...i hope it is a fair thing to appreciate others....tell the reason also ..so lets start... i like avatars of following people: sunshinecup..reason-because it looks cute to me and brings smile on my face whenever i see it Default avatar;-)..i like it too.because it depicts me"want to say something" or "my turn"..lol..but why i did not choose it was because it was colorless and i love colors.. lilaclady..because i like fairies and its animated too..:-) TheCatzMeow1...this is simple yet cute..a resting lion/cat;-) beautyqueen26...i love penguins..and this avatar has one very cute penguin in it..:-) well this is my short listing in this period of time since i have joined..what is your's friends..??
5 responses

• United States
21 Aug 07
I like SUnshinecup as well. Some others are Lordwarwizard, I do believe he did it himself. Charms88.. cute little bunny. MsTickle and her cheshire cat. Katesmama with her beautiful little flower girl. There are so many others I like, people with their own pictures. I think everyone's avatar is an extension of their personalities in one way or another. Yours is very colorful by the way :)

• India
21 Aug 07
thanks..yes i am a very colorful personality you can say..lol..~*blush*~..i must say very thoughtful of you as you drew the conclusion about the avatars mystery..really..i am impressed with your wit..:-)your avatar is also chhoo cute..he..he;-)..lovely cute baby monkey and that too animated(nond..nod.)..am gonna copy it..lol

• United States
21 Aug 07
in keeping with avatars and personalities.. my avatar is for my youngest son. I call him monkey boy. So there you go, more "evidence" for my theory...lol

• India
21 Aug 07
I had no scanner at that time and I had all the pictures shot by my brother, I uploaded those pictures in my computer and I just chose taj. Nothing extra ordinary. Now I do not want to change it, because I have been identified easily with taj. Thanks and have a nice day. Thanks for appreciating my avatar.

• India
21 Aug 07
i must say your brother is a very good photographer..i thought it to be a wallpaper..its really good


• India
21 Aug 07
ha..ha..you might have said that seriously but i liked that..thank you for your response dear..i like Taj Mahal a lot and its there in your avatar..:-)ok you might not be looking at avatars that seriously but you can tell about yours if you like..

• China
20 Aug 07
i dont' pay more attention to avatars of other members. so i like my own avatar. can you show me your favorite avatar here? how many avatars can we have online? i just post my discussions and responses, so i know avatar very little. Do you like real avatar photos or cartoon photos?

• India
21 Aug 07
well wonderful1 as far as i know we can have only one avatar here in the profile picture..but in your personal pictures you have any number of them..if i am not wrong..ammm..it depends upon the avatar actually and i like that which catches my attention..but preference wise i go for animated ones be it cartoon or real..hey just look a few posts above you one of my favorite is of sunshinecup..the one with a shining sun..others you will come across if you could remember their names..

• United States
20 Aug 07
I love sunshinecup also. I would love to have that as mine! Beautyqueen is very cute also. My favorite is the one that blows bubbles. I don't remember their name, but it is so cute.

• India
21 Aug 07
ya true..really i saw that with bubbles..its really cool..i have never seen it before and just looked at it when i was checking users by rating..