Which Football Code Do You Enjoy?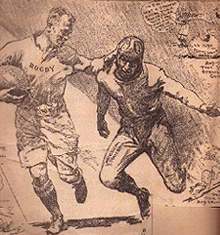 Australia
August 20, 2007 2:40am CST
I come from Australia, and I'm interested to know what form of football people on myLot enjoy most. Personally, I enjoy Soccer and Rugby League or Union. What do the rest of you enjoy? Gridiron; AFL; NRL; NRU; Soccer or any other type?
1 response