Can someone list down some of the top paying blog sites?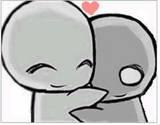 Philippines
August 20, 2007 5:04am CST
Some blog sites are up for grabs, some just waste our time. How can we sort out all those that are not truly 100% paying sites if someone hasn't used it. Let's sort the sites for other people to realize where to blog, post and advertise. Let's make our lives much more easier by sorting all blog sites by their reputation. Thank you fellas and I know we can benefit from this.
1 response