Capcom, Square Enix, Namco, Rockstar, EA, Konami, Bandai...

United States
August 20, 2007 12:44pm CST
Which is your favorite company or what games from these logos? Which one makes the best games? Am I forgetting any really good logos or games? Capcom is a really good one lots of games that are very good, Megaman, streetfigher, god of war, Resident Evil, Ominusha... I think Square Enix used to be called square soft of just square I forget, it merged with Enix which is the creater of the dragon warrior(quest) games. Final Fantasy and lots of other good rpgs. Konami is famous for castlevania, Metal gear solid series, Frogger, contra, DDR. Namco is pacman, Mrs. Pacman, Tekken, galaga, galaxian, dig dug, rally x, bosconian... Rockstar has the grand theft auto series, Max Payne Series, Red Dead Revolver, Midnight club, Manhunt, Bully...
2 responses

• United States
16 Sep 07
Square Enix use to be it, but I think they've gotten too big for their own good. Namco is really picking up though I must say. Rockstar's a good maker too.

• Italy
11 Sep 07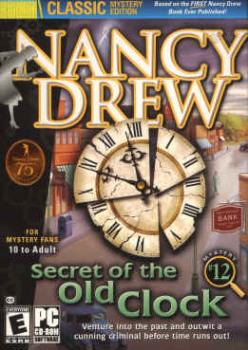 I don't have a favorite producer. I just look at the videogames content and choose according to the game. If they are produced by a good company of course there is more guarantee to get a high quality product, but it's not always sure. Actually I'm really into adventure games and I'm playing Nancy Drew games^_^''