How many people have you dated in you lifetime?

Nigeria
October 26, 2006 12:33pm CST
3 responses

• United States
31 Oct 06
2, I'm such an innocent. I'm not counting people I kissed for no reason (not a lot LOL) or people I went out with once or TRIED to date.

• United States
31 Oct 06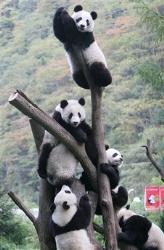 Oh gosh...I couldn't put an exact number on it, but if I had to guess I would say it is probably in it's thirties. I can, however, narrow that down a bit and say that I had dated seriously about seven times (lasted a year and a half or more).