cat-talk!!!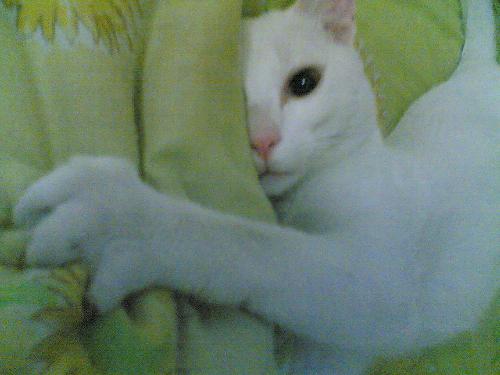 Philippines
August 21, 2007 9:14pm CST
Do you talk to your cat? I do. And there is quite a good number of times when he seemed to want to string together his meows to form words... like when he wants his glass of water to be refilled, or his bowl of friskies to be cleaned... even when he enters my room around six in the morning to wake me up! Is there such a "skill" for animal-talk or the ability to understand the language of pets?
1 response

•
22 Aug 07
Well - I have 6 cats, and they all have their own special language, and their own way of "talking" to me! I can always tell by their tone whether they are hungry or thirsty, whether they want to go out and come in, or whether they just want to be picked up and have a cuddle! I do truly believe that we can communicate wth our cats, and the more we try to understand them, the more we can get out of our relationship with them!

• United States
23 Aug 07
I agree with you 100%, I do talk to my cats and I believe they understand. I used to have 6 cats but now I only have 2 cats and 1 dog. the female even saved my familys life once.

• Philippines
24 Aug 07
It's really a wonder how God made everything... how He enabled us to communicate not just with fellow human beings but with animals as well...This is just one of the very many things that we can thank God for everyday! =)