Do you feel like you can make your own choses in your community?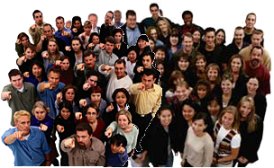 Sweden
August 22, 2007 12:00am CST
I belive that every one have thier own choses, but sometimes your community(gouverment) make it harder becous of the rules they set up. We got a new here in Sweden last year, and I feel that they make decissions over our heads. I did not vote for them so I do hope that We can change it next time...in two years. The only thing I like they have done are to let us pay less taxes...but in generally I do not like the decissions they make. How about you are you in god sentens with your gouverment, can you make your own choses?
No responses