what kind of present do you expect your lover give to you?

China
6 responses

• China
24 Aug 07
i prefer a kind of talk,not the trifles in daily life,not how he loves me,nor his job or career,just the books and movies and the arts we both like,and though the talking we find the life more beautiful and supramundane.

• Philippines
23 Aug 07
we all know that actions speak louder than words right? hmm.. i prefer a day-out. go to the mountains for a quiet picnic lunch, talk about basically anything under the sun, enjoy nature and each other's quietness then have dinner. expensive gifts were never my kind of thing. and always remember: it's the thought that counts.

• United States
23 Aug 07
The only present I am expecting from my lover is a huge and a kiss when I see her. I need nothing more than that to know I am loved.

• India
22 Aug 07
well i guess my love knows me well and coz of which he would get me what i like... we know each other likes and dislikes well so its quite easy for us to gift each other...

• United States
22 Aug 07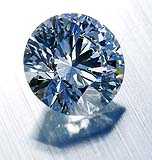 I prefer jewelry, but it is suppose to be the thought that counts right? I love diamonds, and I have already been dropping hints for this platinum diamond wedding set that has hearts of course they are diamonds. My birthday is like 6 weeks away and we have been married for 4 years. I do have a pretty silver band.

• Australia
23 Aug 07
As far as material presents - I'm not really into them, or certainly don't expect them from my partner. The best expression of love is just something that shows I am appreciated - taking me out to engage in a hobby together, renting a movie and having the night to ourselves, or my partner cooking dinner while I rest etc. That, to me, shows true love, appreciation & unity, as well as passionate love-making.