what is the best gift that you can give to your loved ones?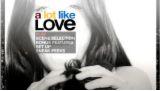 Philippines
5 responses

• China
23 Aug 07
love. because love is the cheapest and the dearest gift.if is the cheapest, becasue i can give no matter how much love to my loved ones without paying a penny. i should just show my caring, sharing and supporting when they need. it is the dearest because no matter how much money can not change for it and nobody can steal it from my loved ones.

• United States
23 Aug 07
The best gift you can give your loved ones is to spend quality time with them doing things you both enjoy and building good memories and laughing, playing and talking togather. Nothing in this world materialisticly would even compare. The best gift is yourself and time things money cannot buy.

• Philippines
23 Aug 07
i also agree in you that TIME is the most valuable thing that you can give to your loved ones because we wouldn't know when our time is over so better spend quality time to your loved ones and show him/her how much you really love him/her...Ü

• Canada
23 Aug 07
I suppose it is something that they want. Is this collectively or individually? Taking everyone out for supper at a fancy restaurant, taking them to the fair, or on a holiday to someplace they always wanted to go, or making sure they are well provided for if something happens to you would be a best gift. If it is individual, it depends on who it is. But it has to be something that they would not expect and which would make them happy.

• Philippines
23 Aug 07
thank you so much for taking time to answer my discussion...go girl! Ü


• Philippines
23 Aug 07
Hi myliezl0903! I think the best gift I can ever give to my loved ones is..ME! LOL! Seriously, my sincere, unconditional and loving devotion to them will make them really happy because I would want them to give me their uncomditional love too. Take care and have a nice day!