In need of money fast

United States
October 26, 2006 2:29pm CST
Hi guys, i am a single mother of 3 boys. I am trying to make ends meet but its really hard. I was a stay at home mom for 11 years. Now im trying to work and be were i need to for my children. i would love to work at home but ive spent too much money on internet businesses that just dont seem to work. Now i am panicing because i need to pay the bills and with christmas coming im not sure what to do. Does anyone know of legit home based jobs that you dont spend all day and night clicking and get pennies for all the time you spent on your computer?
8 responses


• United States
19 Nov 06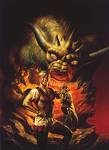 you will get a lot of people offering you work at home jobs, but when you see a reference # at the end of a web site that means you sign up under them and when you make money they make money. Sometimes this is good sometimes it's not. check out this web site. www.datasubmitoperator.com

• United States
1 Nov 06
When my kids were young, I started a home daycare. It allowed me to be home with mine and make money, too.

• United States
25 Nov 06
I just found a new site that I think is going to be great. The program is just starting so it is not totally functioning yet. Here's how it works. They are currently building their customer base (us). Joining as a customer (affiliate) is free. The second part is also currently being built and they are the merchants. Merchants will purchase seminar time. Each customer must attend two seminars (about 30 minutes) each month and answer a short questionnaire. You will be paid by attending the seminars and building your downline (introducing other customers to the program to help build the customer base). The money comes from the merchants who pay for the seminars, which will be starting soon. The minimum affiliates is 3, and I have received 2 in 2 days by explaining the program on MyLot, so getting affiliates is not a problem. Lots of people are looking for ways to make money by spending time on their computer! I really think it will be a good program or I wouldn't recommend it. I am a member of other sites, and I haven't recommended them yet because I haven't found one that I like. (Another site that I think will be good is SendEarnings.com, I have about $15 on account, but you have to have $40 to cash out, so I'm waiting to see how fast I get my money. They have various ways of earning money and I do the reading emails and also a daily survey. If you're interested in this site let me know and I will send you an invitation email.) You can find out more about Best Cash Rewards at the website http://bestcashrewards.com/affiliates/t.php?rid=1536 If you decide to sign up, please use my Referral ID: 1536 Let me know what you think. ~Annie Grannie (MyLot) ~ID1536 (BestCashRewards)

• China
25 Nov 06
You can try the following sites which are all free. 1.http://www.myfreeshares.com/index.php?ref=lac918jgy 2.http://www.adprofitshares.com/?ref=freebreathin 3.http://www.no-minimum.com/pages/index.php?refid=freedom 4.http://www.hellotomy.com/pages/index.php?refid=freebreathing 5.http://www.matrixmails.com/?p=default&rid=101369

• China
23 Nov 06
We have already began to make money online. I hope the following links will help you. http://www.cashfiesta.com/php/join.php?ref=anglercarl http://e-meng.com.cn/register.asp?vouch=freebreathing http://www.51poll.com/member/member_agreement.asp?fd_name=luanaichun
@yahoo
.com.cn ttp://www.planet-pulse.com/asp/Planet-welcome.asp?email=luanyaoyao
@yahoo
.com.cn http://www.mypoll.cn/vouch.asp?email=luanyaoyao
@yahoo
.com.cn For more details you may refer to the site:http://wealthenglish.banzhu.com/

• United States
17 Nov 06
this is not to make money fast but in the future. just register now so you can be one of the top people. you should check this out. http://bestcashrewards.com/affiliates/t.php?rid=1274 you can make over $2000 a month and it's completely FREE. if you get in now you can be one of the top people.

• India
13 Nov 06
hi , luk into my site am listing only legitimate oppurtunities there , http://ultimatemoneynfun.blogspot.com daily upadtes with fun