What kind of Music do You Like...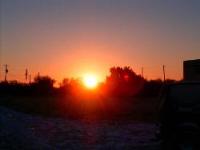 United States
8 responses


• United States
26 Oct 06
Hip-Hop/R&B. I'm trying to get into everything now, and just listen to whatever sounds nice. Widen out when it comes to music. I've fell victim to other people telling them what kind of music I shold listen to. Instead of really going out there and listening to the other kinds of music to decide if I like them or not. I've just been waving them away becuase they are not the music I'm "suppose to like".

• United States
27 Oct 06
I am like you, myself. I will give any type of music a chance. I listen to most any type of music. I taught my kids how to play the guitar, drums, bass, keyboard, etc. I guess the real reason I like rock is because that's what they are playing now and they are GOOD at it.

• United States
26 Oct 06
I dig rock & metal music. nothing wakes you better in the morning. that with a cup of coffee, or a coke to amp you up in the morning.

• India
27 Oct 06
i like some rock,some classical n some funky


• United States
28 Oct 06
I like rock, alternative and a little bit of pop.