Wow wristwear..?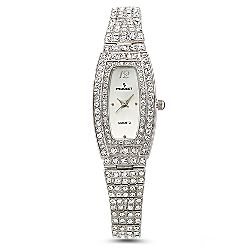 India
August 24, 2007 7:51pm CST
hi girls,can you suggest me some wrist wear brands that i can go for buying for myself..i have never tried wrist watches but now i want to buy one for me..can you tell me which one would be coolest both looks wise as well as economically..looking forward for your replies..thanks..
2 responses

• Philippines
28 Aug 07
i'm thinking of buying myself a wrist watch too. im niot really a user of this coz i tend to be allergic to some metals but it been a long time so maybe my wrist can now tolerate a watch. there are a lot of brands that im considering but my first choice would be a ladies fossil watch, my mom is suggesting that i buy a rado but that's bit expenssive for me. you should choose according to your taste. i have timex watch right now but it has a rubber and a fabric straps. its a bit sporty coz its only during casual days that i use them.

• India
30 Aug 07
thank you for guiding me kuting..i think i should try Timex too as i need more for casual wear..even i don't wear them very often and in fact would be using any watch for the first time but it helps me to do things in time when i don't have anything to tally time..

• Malaysia
27 Aug 07
In my country there are a lot of cheap wrist watches which can be bought from the night market. One wrist watch cost as low as MYR10. There are many fancy designs and you can choose from any brands you like. They are all available. You can buy Orient, Omega, Citizen, Solvell et Titus and name any brand you wish to buy, you can get it. However the quality of these watches are not as good as the original. I would prefer buying the original because it can last forever. Just a couple of days earlier I bought a wrist watch for my husband. The brand is Alain Delon, which comes with a one year warranty. The design is elegant and the price is affordable. There are also designs for girls. Maybe you can shop for Alain Delon watches too.

• India
30 Aug 07
yes even i prefer to buy the original ones for their longevity and added grace..thanks for your info ladysurvivor..