Do you have trouble getting your child to wear his/her eyeglasses?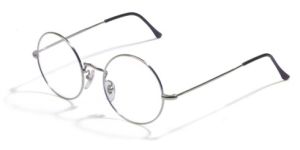 Boston, Massachusetts
August 24, 2007 9:43pm CST
My son has a vision problem. It's not as simple as near-sightedness but it is very important that he wear his glasses even though things don't actually look better to him. He is very used to seeing things incorrectly and the corrected vision bothers him. He is also very active, and very careless so he sometimes leaves his glasses in dangerous places and we have had one pair broken already. I have told him that he has to wear them so he won't need them when he grows up, and that it's better than needing surgery later on in life. But at 7 years old, he doesn't really understand and only knows he would rather not have the glasses. Any ideas on how to keep the glasses on him?
1 response

• Romania
2 Sep 07
I think it could be a problem, because usually anyone who has bad eyes sight prefers wearing the glasses... so maybe the prescription for them was wrong, maybe he doesnt see better with them. Also you should check the frames, if they are unconfortable... this could be a problem too. But if your son simply is too active too like wearing glasses, maybe you can convince him that the glasses are fun, so he can love them. You can do that by playing games witch involve the glasses, like X man and superman, with the X ray vision or laser vision, something to get him to love wearing them... Make him feel like the glasses are cool, interesting, it should work with a 7 years old! Also reward him with attention and comliments when he is wearing them, or even gifts, tell him he looks better or smarter wearing them, and convince everyone else to do the same.

• Boston, Massachusetts
2 Sep 07
That was exactly what I thought when he first got glasses last year and hated to wear them and said everything looked funny. I thought, they must be wrong for him, because I am short-sighted and I know that if the glasses work, you want to have them on to see. Turns out, his problem is that his eyes are seeing things distorted, wearing the glasses makes them more normal, but they don't look normal to him because he is used to the distorted images. At first he thought they were cool, they are the special ones with the wrestling symbol but after a time he started to think he looked dorky. I am going to try again when school starts to alert his teachers, maybe if he finds life is easier with them, he will keep them on. I will try the reward system, that may work. Thanks for your response.