For you, who is the world's greatest billiard player?

Philippines
August 25, 2007 10:40am CST
There are many great billiard players. For you, who is the world's greatest billiard player? And why?
9 responses

• Philippines
25 Aug 07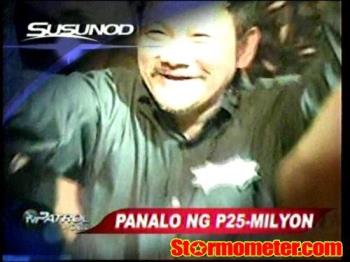 For me its Efren "Bata" Reyes. He is the best billiard player in the world. He is the only billiard player that pockets the biggest prize ever won in Billiards history. His truly the "magician" at all time.

• Philippines
25 Aug 07

I believe that Efren "Bata" Reyes or simply called as the Magician, is still on top of his game. Though many young and newcomers are starting to make name for themselves, for sure, they are still shaking whenever they face the billiard legend himself!;) For filipinos, I think that we are still the number country in producing great blliard players in the world. With the likes of Ronato "Volcano" Alcano, Lee Van Corteza and Alex "The Lion" Pagulayan, Philippines will be one force to reckon with.

• Philippines
29 Aug 07
I agree with you, Efren "Bata" Reyes is still the Philippines' top billiard player. He is also one of the world's best cue artist. In the Philippines, even though new outstanding billiard players have emerged, they still look up to Bata as the best player. Thank you for your response.

• Philippines
13 Dec 08
It's got to be the magician... He's one of the greatest billiard players in history and I for one am a bit of a fan for him. The way he tricks away the cue ball to hit the target, *shudder* man, what a rush!


• Philippines
20 Dec 07
who else but the best...."the magician" he will always be the best in billiards!!!! Efren "Bata" Reyes will always be the great pride of the Filipino! Though it is thru that Philippines can produce a lot of great billiards player. Efren has drawn the line and has led these rising billiards talent towards the Success! I strongly believe that he is not only a great legend because of his talent, he is also great because inspite of all his achievements he remains down to earth and he never cease to love our country!! indeed he will always remain in the hearts of the Filipino's!


• Philippines
28 Nov 07
Same here! Efren "Bata" Reyes. I have never seen such distinction as the one Bata has. The way he plays, it's not just the skills that he shows but how he captures the hearts of those who see him play. :)