Just want to share to you!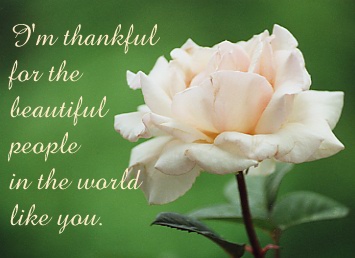 United States
3 responses

• Malaysia
28 Aug 07
I appreciate the outpouring from the heart of the lovely image. It pleases me very much in this lively morning and could make me hopeful and energetic to face the new day again. It's nice to tell kind words like this which will always bring positive and optimistic effects or influence to people around us. It's a good motivation anyhow I really appreciate it. Thanks for your caring wishes. Happy mylotting and have a beautiful sweet day, my dear friend. Bye...

• United States
28 Aug 07
Your welcome lkbooi. I have a post about being beautiful and i wnat to share it to you. This is in my blog i just give you the link. http://happymomiam.blogspot.com/2007/08/did-you-think-of-being-beautiful.html


• United States
28 Aug 07
Yes its really pretty. I saw that pics in a greeting card and i like it. Thanks!

• Philippines
28 Aug 07
Hello happymom1!!! I'm greatful to have seen this post today, you really are a happy person! :) i like this one too... It gives a smile in every person that reads it. Thank you for sharing this to us here. I agree with the comments above, you take care friend and yes the world will be a better place w/ people like you.. May you be blessed with all your life..