Anyone ever REALLY get plumper lips from a lip plumping gloss?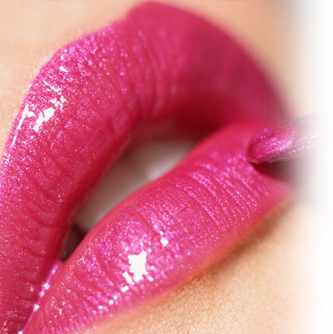 United States
August 29, 2007 4:24am CST
I have tried them all from expensive to cheap and I really never saw much plumping from ANY plumping lip gloss. They tingle and burn and feel funny but I get minimal, if any, real plumping from them. DuWop's Lip Venom Lip Gloss and City Lips Lip Gloss work some. I can see a little plumping. Otherwise, nothing. What about you? Have you found a plumping lip gloss or lip plumper that really works? One that you can really see the difference in lip size when you use it? If so, please share the name with me. I really am on a mission to find one that works well.
4 responses

• Hong Kong
29 Aug 07
But I have been using quite a few lip plumping gloss but I don't think they really give the effect. The most plumper lips I get would be from eating spicy stuff and I indeed like the redden and plumped effect on my lips. I wonder why can't the lip gloss company make one just like that!

• United States
9 Sep 07
They do! Some use pepper and cinnamon to make your lips burn and get red. I actually like the sting. lol.

• United States
17 Jan 08
I already have full lips. I don't use plumping lip gloss. I wouldn't know if it works or not

• United States
1 Oct 07
My friend got one of those really expensive ones, the ones that are like 9 dollars, and yes it does work. I'll have to ask her about the name of it and get back to you later about it.

• United States
29 Sep 07
Lip Fusion XL from Sephora is by far the best product out there, granted it is $50 for a tube but I think it's worth the cost. It really plumps without the sting. They say you are supposed to use it overnight but I wear it like normal lip gloss and I still see results. I even took before and after pics one time with my cell phone camera to make sure I wasn't *wanting* to see fuller lips. The original lip fusion (about $24) works well and I really like the colors they come in. My favorite is Blush. I've tried all of the others and the ones that sting do nothing but make my lips red and irritated. Besides from the ones you all mentioned already, I've also tried Patricia Wexler's lip plumper sold at Bath and Body Works. It doesn't sting too bad and it's pretty cheap. It works....only okay. It does make your lips look plump but I think it's due to the shimmer in the gloss and not it's plumping capabilities but I could be wrong. Hope this helps. I'm a real-deal lip gloss addict lol. :D