Do you actually eat the chicken in canned soups?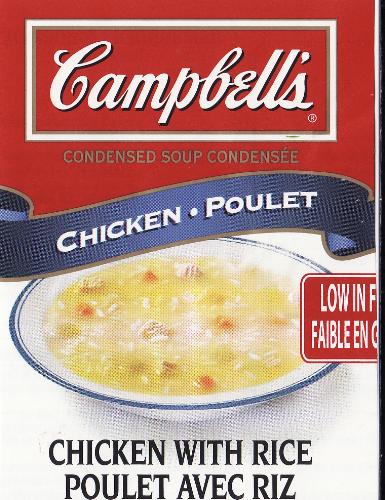 Canada
4 responses

• United States
29 Aug 07
I feel the same way about many meats in canned soups but especially chicken. I find that with most brands the chicken is much too dry. It's like eating jerky. I don't know if they use poor quality meat or if they just overcook it but regardless, it's awful.

• Canada
29 Aug 07
I dont even eat canned ravioli because the meat is gross,plus i dont trust what they put in there!!

• Canada
26 Sep 12
To me the meat tastes kind of gross and one never truly knows just what goes into "meat" these days so I won't even buy soups with "meat"in them!

• United States
12 Sep 07
About the only soup I do buy is cream of mushroom soup..and thats only to cook with.. I normally make my soups homemade..We don't like canned soup.

• Canada
12 Sep 07
I think im going to start making my own soups too.I make a mean chicken stew,but would like to make old fashioned tomatoe and rice.I dont have the spices right yet.I will keep trying.:)

• Canada
26 Sep 12
Honestly I too won't buy or even think of eating soups with "meat" in them as one is never truly sure what the actual "meat"is. If I ever want a soup or stew with meat in it I will make it myself. I make a HUGE soup pot full and then freeze whatever doesn't get eaten! Then the next time I have a craving for it I just heat it up and I'm good to go!


• United States
5 Sep 11
Hi, peanutjar. I only eat soup from the can that is placed inside of a bowl. I will take the soup out of the can and pour it into a microwaveable safe bowl. I will then heat up the soup then. I never eat soup that is directly from the can itself. This is known to be very poisonous.