i love this song...Goodbye yellow brick road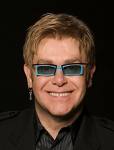 Philippines
August 29, 2007 12:02pm CST
I just learned this song from my husband's favorite playlist at www.youtube.com. Quite possibly the most unintelligible lyrics I have ever heard, especially during the chorus. I love this song.I love the end of the verses were the keys changes in 2-3 beats and his falsetto is amazing delight to the ears.
6 responses

• United States
4 Sep 07
I do like the lyrics of this song as well as the piano in it, a clasic from the 70's that has stood the test of time.

• United States
19 Oct 08
I love the song, too! I may not understand all of the lyrics, but the ones that I DO understand are GREAT! It's a great classic song from the great Elton John! :)

• Philippines
19 Jun 08
The lyrics have references to life in the fast lane. Yellow brick road is taken from the wizard of oz. And everything else about the song is about a young boy with talent which is seduced by the bright lights and the fast life. Being planted in a penthouse is same as saying being a kept boy. He must have hooked up with powerful homosexual producers as the song alludes. The lyrics are quite simple.


• United States
11 Oct 07
I too, love this song. The piano alone is amazing, but the lyrics are also profound. Elton John is one of my favorite male vocalists and I do belive that I have every song that he has ever done!

• United States
8 Sep 07
I like the song myself. I remember when it first came out back in the 70s, and it still appeals to me today. better than this song my kids are crazy about some soldier moving here and there. Not my thing.