are you in of divorce?....yes or no....

Philippines
8 responses

• Delhi, India
30 Aug 07
I think divorce is not a solutions to marriage problems, exceptional cases are always there. Is there any guarantee that the re-marriage is going to work, if the first one could not work? One needs to adjust with his/her partner, if one cannot, then he should not go for marriage.

• Philippines
18 Sep 07
If that would happen to me then...I would really enjoy being with my children and I can live without a husband for sure.

• China
30 Aug 07
It used to be very difficult for married couple to get divorced before the eighties and in the early eighties in China. The couple used to wait for years before they could get divorced. If one party didn't want to get divorced, it would be much more difficult for another party to get divorced. Since the mid-eighties, it has been much easier in China. I think that the society is making progress in everything. It should be allowed to offer people the right to get married as well as the right to get divorced if the couple couldn't stay happy together. That's the key point. Life is too short to live in the state of unhappiness. I will be very happy to join you as well in order to legalize everything.

• Philippines
18 Sep 07
yes you are right...we should exercise our rights sometimes.

• China
18 Sep 07
Hello Butterfly. Thanks for the BR. I am happy to see you around on Mylot and I am looking forward to your new discussion, dear friend.

• Philippines
30 Aug 07
It depends on the situation. Sometimes for the sake of the children divorce should not be implemented. There are marriages that still can be saved but if there's a divorce the couple may likely opt to permanent separation without having a second thought. However there are cases when living together is already impossible and couples fight like hell in front of the children. This kind or relationship needed a cut off with or without divorce law in one's country.

• Philippines
18 Sep 07
Yeah sometimes...for the sake of the children but it's hard too cause they are also affected...It's hard to pretend in front of them that you're working the marriage and in the end still it's not.

• Nigeria
30 Aug 07
Yes friend. Divorce will help legalize things, but on the other hand, it is not always an easy situation when two divorce. It tend to leave a scar on their lives and some go as far as doing something crazy. Some don't forgive themselves any time they come in contact with each other. Thanks

• Australia
30 Aug 07
yes I have been divorced, and yes i know about annulment in your country. My lady friend is from there and she can not come here until she has her abusive marriage annuled, she today attented her 3rd hearing with another one coming in December... it is a long time now that I have waited but not to worry

• Philippines
18 Sep 07
I just hope the court will grant her what she wants...

• Philippines
30 Aug 07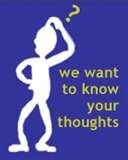 Yes I'm in to but since we have no divorce here in our country and your right about that we suffered a lot. Like me I'm a single mom now and I was been married for about 16 yrs. now and separated for more than 10 yrs and yet I'm still married and no legalization about that. I just wish that out marriage certificate is renewable for about 5yrs so that if the marriage did not work in the spam of 5yrs. then we will not renew it and automatically invalid.

• Philippines
18 Sep 07
I hope Philippines will adapt such kind of law for us to be able to live a normal life...

• United States
30 Aug 07
No i am not divorced I've been married 8 years going on 9.. I think it takes two people madly in love with each other to make a marriage work.. I think being boyfriend and girlfriend for awhile helps alot than that way you know if you are able to live with each other... So many people just get married just because and truthfully i think it's wrong.. I know some that get married just because they are having a baby together maybe love each other but after a year end up in a divorce cause they can't live with each other alot of people make those kind of mistakes in life but i think wake up afterwards..

• Philippines
18 Sep 07
Well that would be great...congratulations and stay stronger then both of you.

•
18 Sep 07
i think divorce is part of your human rights. You have the right to make a mistake, we all have. There has to be a way in which a marriage can be ended its only humane blessed be