Do you like surprise?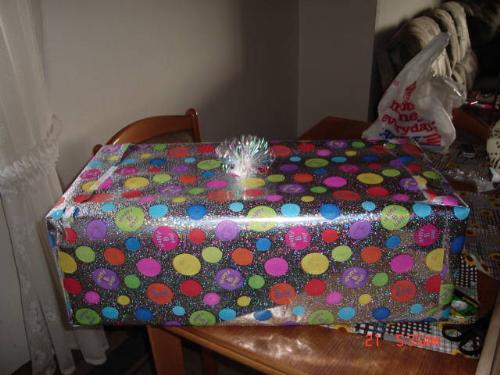 United States
August 29, 2007 11:22pm CST
If it comes to Christmas or birthday do you lie to be surprice?Or just tell your friends and family, what do you need or want? I like to be surprised, but it depend from the people.I really like when my best friend surprise me, becuase she knows my taste, what I like and what I need.But when it comes to my mum I better tell her, what I need. What about you?
5 responses


• United Kingdom
28 Nov 07
I actually hate surprises, I have surprises in the past which have turned out really wrong, because people have guessed wrong what I like to do, like taking me to the zoo, I hate zoos! So I wasn't happy. I like to know what is happening, and no surprises are sprung upon me.

• Indonesia
27 Nov 07
yes i like surprises. in fact, it is what i want in my life. great surprise, nice surprise. it is good for my brain i think. surprise is closely related to fun. and fun is like happy ending. everybody loves happy ending. it is what i am after. nice post, thanks.

• Malaysia
30 Aug 07
I don't like to be surprised but always like to make surprises...especially for you. You said, "it depend from people", your best friend?. Let me guess, eemmmm!!!(takes me 3 minutes to ponder)....eemmmmm, yes, you like TURKEY BARBECUE....and tickly jokes!!!!!