The best way to learn language.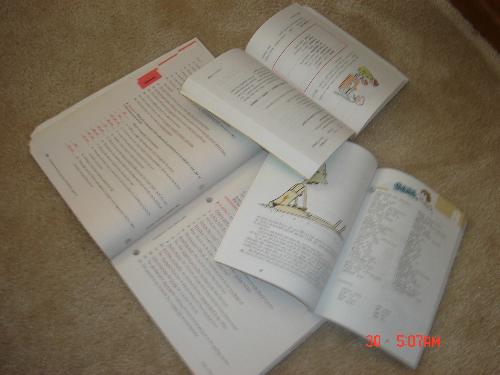 United States
2 responses

• Hong Kong
4 Sep 07
I think to learn a language is best to talk to those native speakers. But I do think that it's not really possible if you don't know any of the native speakers. And for me, I improve my English through watching a bunch of DVDs, I think that helps with my listening and learning new words too! And it's fun anyway to watch and listen and learn.

• Malaysia
30 Aug 07
You have been learning new languages aLl yOuR LiFe? What a great you are, ALL YOUR LIFE? Fuuuuuuuuuu Yoooooooooooo!!!! I salute and with respect, I put my eye glasses down to you. You are PUKKA!!!!! OK talking about human language, it can be categorized into 4; 1. Thesaurus/Vocab - what you are learning now, 2. Voice language, 3. Body language & 4. Mind language. If we able to majoring and proficient in all these 4, means no need to do work, people will give money to us......just ride a cowboy horse and doing shootings.........bang!!!...bang!!!!!