Happy 3rd Anniversary to Us!!!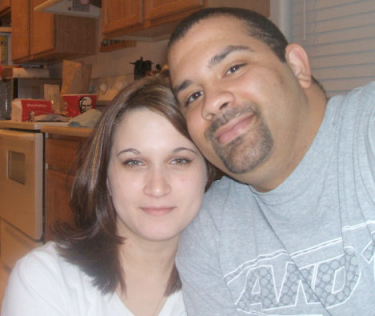 United States
August 30, 2007 4:11pm CST
WOW! I can't believe we've made it through 3 years of marriage already!! (5 years total since we started dating) I look back and where we started and we have come so far!! I know to some couples, 3 years isn't alot...and it's not really, but I'm so proud of us. We are 24 and 25 years old with 5 kids between us and we're making it! We have our problems like anyone else, but we are thriving! I'm so grateful and so happy that we are still together after everything we've been through until this point! It's gotten rough at times, and there were a couple times when I really didn't think we were going to make it!!! SO YAY!!! Happy Anniversary to us!!
4 responses

• Philippines
31 Aug 07
Hello MsJessi!(",) Congratulations to both you!(",) It's so sweet of you to recall your past experiences together. Best wishes to your marriage and hope you'll have many more years together, make it forever. I'm always happy when I hear stories about marriage that seems to last forever. My parents for one has been married for 25 years already. Great day and God bless!(",)

• China
31 Aug 07
If I could marry a pretty girl as you ,I would not quit!

• United States
6 Sep 07
I know its against commandment, but I have to second this guy's post :) Your husband must be truly fortunate to have you.

• United States
30 Aug 07
Grats on 3 years Ms. Jessi. Oh and don't think it some difficult task to stay married for 3 years, or just staying married ;p Just be open and appreciative of each other and your needs. Good luck to you two and your family.

• India
2 Sep 07
Congrats Jessi and Brian on your third anniversary. You are so lucky to get a wonderful love with pretty 5 kids in short time. I feel you both are just perfect in terms of love. God bless you. Have a happy life with all kids. Your kids may be too faster than yours speed .. lol.