Have you experienced true love?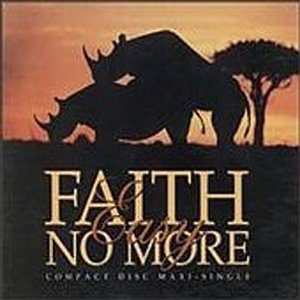 7 responses

• Canada
1 Sep 07
Yes...many times...in many forms. In terms of true life in partners I have been blessed to have a great love with a man whose work eventually led us in different directions...but the love we felt for each other was true..and lives on today. My second great and true love is my hubby. We have been together for 17 years and married 16. We have, in our experience of each other, a sacred partnership that supports our soul growth and spiritual development. He is my life and business partner and I love him as my best friend, lover, confidante, trusted ally and someone I can rely on no matter what happens. We are strong individuals who have chosen to share a life together and have weathered many challenges and upheavals...but no matter what--our love and commitment to each other always carries us through the storms to higher, safe ground. Through our love...we make our passions happen! I value my connection with him over all others and I thank God every day that I awake with him beside me and that when I open my eyes his is the face I see. Now on the topic of true love I have also experienced true love with some valued friends that know everything about me. There are no secrets with a small group of gal pals that are my Soul Sisters...and the love and respect we have for each other has been fostered by the likeness within our spiritual natures. I have even been delighted to discover that I have some Soul Sisters out there through Mylot. I am not saying they they fall into the same category as the friends I have had for 20 years...but I can sense a spiritual/energetic connection with them that is strong. I posted a topic on love on my site..and the amazing responses Mylotters made is truly uplifting to read. True love takes many forms...but it finds the fullest richest expression when it is offered unconditionally, with openness and trust, sensitivity, appreciation, respect and a willingness to honor differences and love beyond them. At least...that is how I see it anyway!LOL

• Tonga
1 Sep 07
you are a sin eater and will shrivel and perish

• Jamaica
2 Sep 07
Hey that's not nice. And I would not attend your church that is not the way JEsus goes abt correcting. Just be careful tha you in your judgmental role dont perish and go to hell. You are mean and everything that causes people to reject the gospel. I rebuke you strongly in Jesus name. Do not ocndemn! Who has made you a judge over pople's life. You should repent and seek forgiveness and apologise to the person. YOu are any better and not a good example? Shame on you!

• Jamaica
2 Sep 07
yes I have experienced this. It was with a gy 6 years younge than I was and I still love him but I left him for fear of backsliding and I was there people. He was good to me and cared for me like no one else I knew. I could call him for anything and he would be there. Even when we broke up he still checked to see if I was alright. I still love him but I dont want to go outside of what I believe.

• Romania
2 Sep 07
i loved and i was loved,i am still loved but by someone i can't give him true love.i love him but not as i would like to.i felt that real love at 15.i loved a special guy,i still love him deep into my soul.he is my first love and i will never get him out off my heart.i can't.i just regret our love didn't have a happy ending

• Philippines
2 Sep 07
yeah i have experienced it. i love that person before but i think we went off for a long time now because that person went out from the city i live in. that person used to call me at home and we talk for how many hours even if were busy or something and also we meet once or twice or even thrice in a week. but it stopped when that person left. it was really true love because we both each other though i haven't expressed myself to that person but i think that perspn knows because of my action. i have experienced this not only once but i think thrice now, i judt cannot express myself in words because i am out of confidence when it comes to this though i know that i am so confident but when the time goes like this i get weak. who was it? well just a friend next our street and the other was a bestfriend though. laugh out loud.