If you are unmarried , why ?

India
October 26, 2006 9:10pm CST
If you are unmarried , why ? Is the factor your age , unemployment , scarcity of money ,education , not yet finding out the perfect match or what ?
11 responses

• United States
28 Oct 06
It's that I haven't found anyone I want to marry. And, I don't know that I would get married. Marriage involves compromise, and I'm pretty stubborn.

• India
28 Oct 06
Oh angelwriter ! So quick to find out my discussions ! Are you of marriage age ? You should wait for the perfect man/woman to come along without notice .

• United States
28 Oct 06
Yes, I am of marriage age. Right now, I'm not looking to get married. I figure if it happens it happens.

• India
30 Oct 06
Your outlook is having some spiritual undertone . You are leaving the issue to time and nature . This is spiritually underlined , because marriage is a stage of life that is beyond control of humanbeing. It is not a religious view . I appreciate your stance.

• United States
30 Oct 06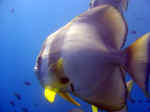 I am unmarried because I choose to be unmarried. I am divorced and have had ample opportunity to remarry. I didn't like being married and don't plan to do it again. I own my own house - bought it myself with no help from anyone, own a new car, I buy my own jewelry and grow my own flowers. I have friends that keep me company and I have private time whenever I want. People are perfectly capable of living happy, fulfilled lives without being married.

• India
30 Oct 06
Congratulation for acquiring full liberty with happiness in your life . I really apreciate people like you . From your response I guess you are a lady . I am very eager to know which country you belong to , if you don't mind .

• India
1 Nov 06
well am still studying so if i go and ask my parents to arrange for a marriage , you will rather knw wat they will tell me

• India
2 Nov 06
Ha ha ha! I know , I know . You should concentrate on study . You know successful men attract beutiful girls . So , do your best for great achievement in education .

• India
1 Nov 06
because of legal rights , in india after 21 year we can get marry with anyone

• India
2 Nov 06
Very good . We should abide by the laws of the land .Thanks ! I think you are studying . Complete the formal education first with flying color . I hope you may meet your life partner during your education journey.

• India
30 Oct 06
because i am not old enough

• India
30 Oct 06
How old are you ? Is age is the only factor determining your remaining unmarried ?Are you working ?

• United States
30 Oct 06
Got divorced last year Thank God Only 24yrs old back to single

• India
30 Oct 06
I don't think I should evince interest on to know why you got divorced .But yes you have much time to start your life anew . But for some people age does not stand in the way to a second married life . Pardon me if you find that I follwed you wrongly that you are interested to restart a married life . Inspite of the fact that marriage is a game of destiny, I would like to advice you to take into consideration the bitter experience of the first marriage before going for the second .


• India
30 Oct 06
I understand what you are going to tell and I fully agree with you that during study you should not even spend as little time as required for writing the full sentence disagreeing to such a topic .

• Denmark
28 Oct 06
i believe marriage s the ultimate step u take in life so untill u are totally ready and sure about what you feel and wanna do,don't take it!..marriage is about making a family and raising the tomorrow's grown-up so it takes a great commitement and you need a certain financial and emotional stability,so i advise everyone to give it a lot of thought before they decide to take that step,because if u feel you have found the one,he wills till be there when you are both ready..if he isn't,he was not the one

• India
30 Oct 06
Yes you express a very practical point . I have seen many youngsters getting married out of love . But love is short of the practical teachings of life and if such couple are not financially and emotionally mature enough , they are very likely to end up in unhappy marriage and sometimes seperation . This is because either of the couple harbor some sort of aspiration out marriage which they don't see realised . It leads them to blaming each other and the unfortunate happens .

• United States
2 Nov 06
I have a boyfriend. We are expecting a baby and we live together. Things so far have worked out we have been together since June of '05 a little over a year. The baby was planned. I'm 23 yrs old and he is 37. I think we are meant to be together but I will never marry him or no other guy! I believe that their is more than one soul mate and theres always someone better out there. No I am not saying that I don't love him but if things weren't to work out than I don't want to make it harder on the kids. Divorce I believe one way or another hurts the kid. I say that because I've seen it! Oh yeah also he has been married twice before...and that's another reason I don't want to be anyone's ex-wife....I'd rather just have an ex-boyfriend! Anyway I love him and hopefully we will have a happy life together. But if things weren't to work out I wouldn't want us to be married...it would just make the whole process of getting away from him longer! lol!

• India
2 Nov 06
Yours is a great response. But pardon me for my inability to comment properly at this moment because I am in hurry to go to office . I am from India where it ia morning and office time for me . Would you pardon me for that ?I wil back in the evening .

• India
2 Nov 06
Mentally or financially ? Or romatically ? Please tell .

• Indonesia
30 Oct 06
it's a secret.I'll tell you later. :)