Have you heard of Skype? Is it as good as it's hyped to be?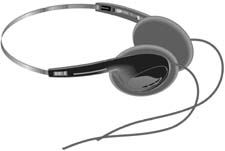 Philippines
September 4, 2007 1:49am CST
Skype is this program that lets you call another pc for free. Its code was written by the same guys behind Kazaa. What sets it apart from other VoIP is that it doesn't rely on a single server. Instead, it uses peer to peer technology. It's the network of Skype users that provides the bandwidth for everyone to use. That's why it can sustain the free use indefinitely. You have to pay a small fee though to call landlines and mobile phones. It also allows conferencing of up to 10 people. Is this for real? I hate to download another program if it doesn't live up to its promise. Any Skype users out there?
3 responses

•
4 Sep 07
i tried skype for the first time the other night and i dont like it. It sounded as though i was talking in an echo chamber and it wasnt clear at all blessed be

• Philippines
13 Sep 07
I am a skype user. I used this for calling my husbands' mobile phone and he is located in malaysia, it is much cheaper than using our mobile phone, and of course the quality and satisfaction that you will receive in their service is very much overwhelming. Try this one for you save in every call you want to any country, their are an allocated rate and list in any country of the world.

• Philippines
4 Sep 07
it has been around for a long time already and a lot of filipinos and people around the world are using it to communicate freely using the internet phone, even if you will call someone outside of the country on their cellphone or landline, still it is very very cheap.It works like your yahoo messenger when you go on webcast. my suggestion,it is very reliable,legal and it is being widely use around the world, it's free, you do not have to get into their paying progrma, only if you need to correspond with someone in their landlines.