Do you decorate for Halloween?

Canada
September 5, 2007 2:33pm CST
Halloween is by far my favorite holiday of the year. I have always loved it and miss the days of costumes and trick or treating. Nowadays I like to haunt the house and enjoy the costumes of others. It seems to me that Halloween is getting more and more popular every year. Do you decorate for the kids?
7 responses

• United States
5 Sep 07
I love decorating for holidays and Halloween is so much fun! I don't have kids at home now but still put up decorations. I also dress up to hand out candy. One year I made a shark costume and when the first little girl came to the door she screamed and went running. Her parents were on the front sidewalk laughting! It's so much fun!

• United States
5 Sep 07
I just have to share this with you...my neighbor has the front of his house all decorated. He has a chair that sits in the decorations with a scarecrow in it. On Halloween he dresses up like the scarecrow.....replaced him and when the kids come up to the house he comes to life! It's such a hoot!

• Canada
6 Sep 07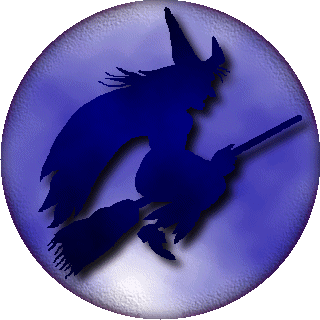 Yes whywiki my hubby and I decorate for Hallowe'en every year! Now that we have a daughter (15 months) she can help us decorate the house. I also can't wait to dress her up, take her trick or treating for the first time, and let her help us give out candy to the kids that come to the house!

• United States
6 Sep 07
I like decorating for the holidays period. It just gives the place a totally different feel than it has during the rest of the year. I like Halloween myself, but I don't always get to do a lot of decorating unfortunately. I live in a college dorm most of the time, and the rest of the time I'm at home. Home doesn't get decorated much anymore, sometimes the dorms doesn't either and I miss it. I try to make more of a effort but sometimes I just get so busy it just doesn't happen.


• United States
5 Sep 07
When me and my sister were younger we use to decorate for halloween. We only did the basics though and it was only the inside of the house, we never did the outside of the house for some reason. But when we got older my mom stoped decorating the house because she never liked halloween to begin with because she didnt like how it had to do with the devil.

• United States
10 Sep 07
I'd like to say that I decorate for the harvest season with corn stalks and pumpkins artfully tied together.. or cornucopias hanging on my front door.. or nature wreaths.. but alas I'm afraid the only decoration we get around this house is all those colorful leaves on the ground waiting to be raked up (or mowed hopefully!) and then a little later a carved pumpkin which has frozen, then unfrozen, and sits wrinkling and wilting on the front steps..