A thrilling win!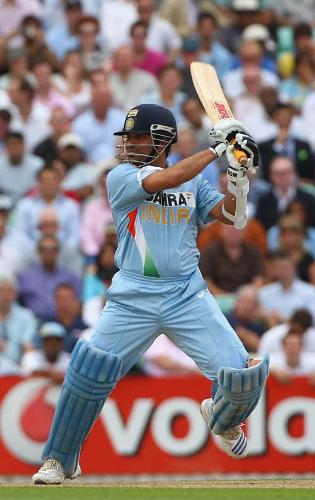 India
September 5, 2007 11:59pm CST
The sixth match between India and England was thrilling game for fans.Sachin was unlucky to fall six short of his ton,but his knock and opening stand with ganguly gave India boost to chase down the imposing target of 317.It was the typical Indian game of starting well first, falling down in the middle and bringing up the blood pressure of the fans and knocking the winning shot in last over of the match.Even though the match can be won easily they made it only at last over to entertain the fans...
5 responses

• India
6 Sep 07
yes.. I also must say it was a faboulous win. Hope india win the last game also and win the series. Else all these will go in vain. And Sachin is a genius I must say. Its sad he again failed at nervous 90, but yesterday he was in real pain and agony. He and sourav paved the way to win I must say.

• India
6 Sep 07
awesum game...1st time in sumtime me got so much into a game..xitin stuf....yea v sudve won easier...i tought dhoni didn bat wel at al..altough he made runs..he din luk comfortable at al..many edges n al..schin n gangu playd gr8...n uthappa did a splendid job...hope v give 1 more gud show n clinch d 1 dy series also!!

• India
6 Sep 07
Sachin knock was great . But it was Dhoni and Utthappa's temerament that got us through .Yesterday we played as a team and I hope we win the last one and come home with both test and one day series which would be great for Indian cricket

• India
6 Sep 07
Yesterday's match was really exciting. With last indain overs hit for 114 runs in 10 overs. Last over from Yuvraj was very bad got 5 sixes. Indian openers done very well in giving India the kind of start they wanted. Unfortunately Sachin our little master fell 6 runs short of his 42nd century. But he played for Team India not for himself.