When is it Aldente'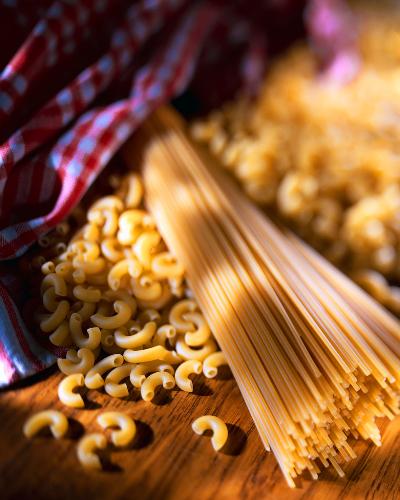 Australia
September 8, 2007 8:30pm CST
I was told that if you throw aldente' pasta against the wall it will stick, if it's not ready it will bounce off. Is this correct, is there a less messy method.
3 responses

• United States
12 Sep 07
Aldente' means that the pasta is chewy, not soft and sticky. The pasta is usually cooked after 5 minutes in the boiling water. It should be sort of firm but flexible between the fingers and not sticky nor too soft. To keep it aldente' pour off the boiling water and cool under running water.

• Boston, Massachusetts
9 Sep 07
The Italian phrase "al dente" means "to the tooth". It means that the pasta will be softened but not soft, it will have a firm texture "to the teeth" or when bitten. I don't think I have ever thrown pasta against the wall. I usually take a piece out of the pot, rinse it with cool water and then bite into it. I use this method to make sure it is cooked thoroughly, so I don't see why you can't use it to check it sooner and verify when it is "al dente". I actually think that it is overcooked pasta that gets sticky and mushes all together. But all pasta has starch that it releases into the water, so I would think nearly any piece of cooked pasta would be somewhat sticky.

• United States
3 Oct 07
I love throwing a piece of pasta at the wall! It's the only time I get to throw food at all. I've never found it to be messy, but I usually only throw one piece at a time, lol.