How often do you care for the smal pets as Guinea Pigs?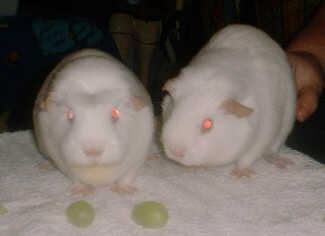 Sweden
September 9, 2007 3:45am CST
Today I toke some time to care for my two Guinea pigs. I cleaned there home, I gave them a bath. They are making god sounds and seems happy about the care. Some times I do feel I do not have the time the animals as your pets need. But Today they got my attention and did enjoyed it to. My son are dogwatcher today for my sisters dog, and I have tried to wake him up so he can take the dog for the morningswalk. But that seems to hard. He still are a sleep and I am about to shout again now. My son wants a dog, however since he can not take care of others, he should not have one on his own.
No responses